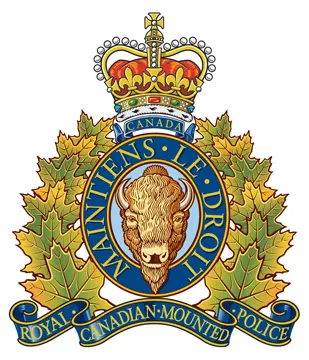 One man is in custody, charged with multiple offenses after stealing a vehicle from the downtown core.
On November 24, Wood Buffalo RCMP located a Cadillac SRX which had been reported stolen from Franklin Avenue. Police tried to stop the vehicle however, the driver fled in a dangerous manner and RCMP did not pursue in the interest of public safety.
Later that night, police received reports of a hit and run of two parked vehicles in the underground lot at Stoneycreek Plaza. Investigators identified the vehicle as the stolen Cadillac and found the suspect trying door handles on vehicles parked on the street.
As a result, 20 year old Freedom Raivitz was taken into custody and charged with a number of offenses.
Possession of property obtained by crime over $5000
Possession of property obtained by crime under $5000
Mischief under $5000
Operation of a motor vehicle while pursued by police
Dangerous operation of a motor vehicle
Failure to comply with conditions of a recognizance
Possession of a controlled substance (marijuana) under the Controlled Drugs and Substances Act
Operating a motor vehicle without a drivers licence, under the Traffic Safety Act
Fail to remain at the scene of a collision, under the Traffic Safety Act
He will remain in custody until his court appearance on December 5th.
Police are still attempting to identify a passenger who was in the stolen Cadillac.