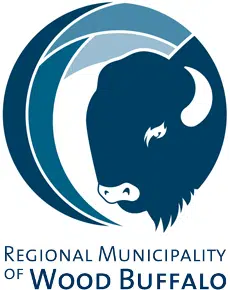 Wood Buffalo council has begun budget deliberations for 2017.
Many organizations came out for the first night of budget workshops on Monday to make themselves heard to council and explain how they would use their budget next year.
The total revenue of the proposed budget for 2017 is over $850 million with $750 million coming from taxes. The total expenses being proposed would be just under $520 million with the biggest factor coming from salaries, wages and benefits.
Councillor Colleen Tatum said the theme of the budget process would be sustainability.
"We're very budget conscious right now, our reality has changed and even before the reality change, we need to be cognizant of value for dollar, " said Tatum. "Just because you have a dollar to spend doesn't mean you should spend it all."
Local Helicopter Emergency Response Organization (HERO) Foundation
A bit of good news to start off the budget talks, the HERO Foundation achieved its charitable status which President Paul Spring said could lower the amount of grant money from the RMWB by $500 thousand from $1.5 million, but that may not happen for a few years.
Councillor Tatum says that their plan was not "aggressive enough." When HERO Foundation originally started council hoped the foundation would be sustainable on its own. Tatum believes cuts could be made to the foundation for the sustainability of other areas.
"We have a reduction in new construction that would usually give us growth every year, we don't have that increase anymore year over year that we were projecting before, but we also have Bill 21 which could seriously impact our revenue." said Tatum. "You would sort of try to shore up those safety pieces first and foremost and you would try and cut everywhere else but that's certainly not a position any of us want to be in."
Wood Buffalo Regional Library
Though the Library wishes to operate at a status quo budget of $5.1 million, Council did have some things to say about the bulk of the library cost in wages and benefits sitting at over $4 million.
The Northern Alberta Athletic Association
Proposed their budget to council; asking for $1.1 million dollars to operate the Casman Centre. Council asked if the ice time was being utilized to its greatest economic advantage. Treasurer Ross Green assured council they were booked solid through peak hours.
Fort McMurray Heritage Society
Made their proposal to council for $700 thousand, around 38% of their operating cost, with hopes to run all year long. Council asked if the society was exploring more opportunities at revenue within their two parks, again the theme of sustainability, The FMH Society said they did have some plans to speak with partners and develop some programs.
Fort McMurray Tourism
Proposed their budget to the RMWB, originally asking for $1.1 million, however after consideration, lowered the request down to $670 thousand.
Vista Ridge
Pitched their proposal to Council, hoping to recuperate some of the $1.25 million it cost to rebuild after the spring wildfire, CEO Kevin Grogan said that the cost would be recuperated over time in 2018/19 but only if they operated half of the park, which Grogan added would not be fair to the community.
YMCA of Northern Alberta, Wood Buffalo Region
The YMCA proposed that, with their four priorities all around building and rebuilding a strong community, they would operate on a tight budget with only a small grant from the RMWB; to help with the cost of operating their Eagle Ridge and Westwood centres.
Regional Recreation Corporation
Though the budget proposal for the RRC was considered reasonable among Council, more questions were asked about the $4.6 million dollar capital request for safety mitigation. The request for capital will be debated at a later date.
Councillor Tatum is hoping for more innovation going forward in these budget workshops.
"Sometimes it becomes really easy, you don't have any innovation, you don't have any adaptation in your product offering or thinking of how you can do something differently to increase revenue or decrease expenses because you can just ask for money from the RMWB."
When asked what she sees in the future for these budget workshops, Tatum said "Long nights, tired mornings but beyond that I think a lot of good conversations about sustainability, value for tax payers and hopefully creating that sustainability and innovation piece that I think is really important and what the taxpayers really wants from us."