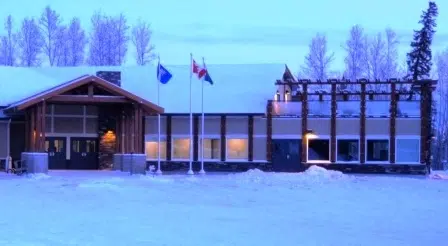 There's no doubt the rebuild after the wild fires have been tough on some areas, but it is uplifting to know that some places are starting to return to normal.
Vista Ridge in Saprae Creek is certainly a staple of the RMWB that was hit hard last spring.
The ski hill lost most of its assets in the fire and had to rebuild a lot of their infrastructure from the ground up.
General Manager, Kevin Grogan, tells Mix News it was important to them to come back from this even better than before.
"That was our goal from the start. We owed it to the community because this is one of the few places where people can find some sense of normalcy in this rather hectic time."
Vista Ridge did stay open for parts of the summer while they rebuilt, but now Grogan says they're ready for the winter season.
A video was put up on the the Vista Ridge Youtube page showing their progress over the six month rebuild and is just another example of the resilience of the RMWB.
The missing link for now is a good snow fall.
 -photo courtesy of vistaridge.ab.ca