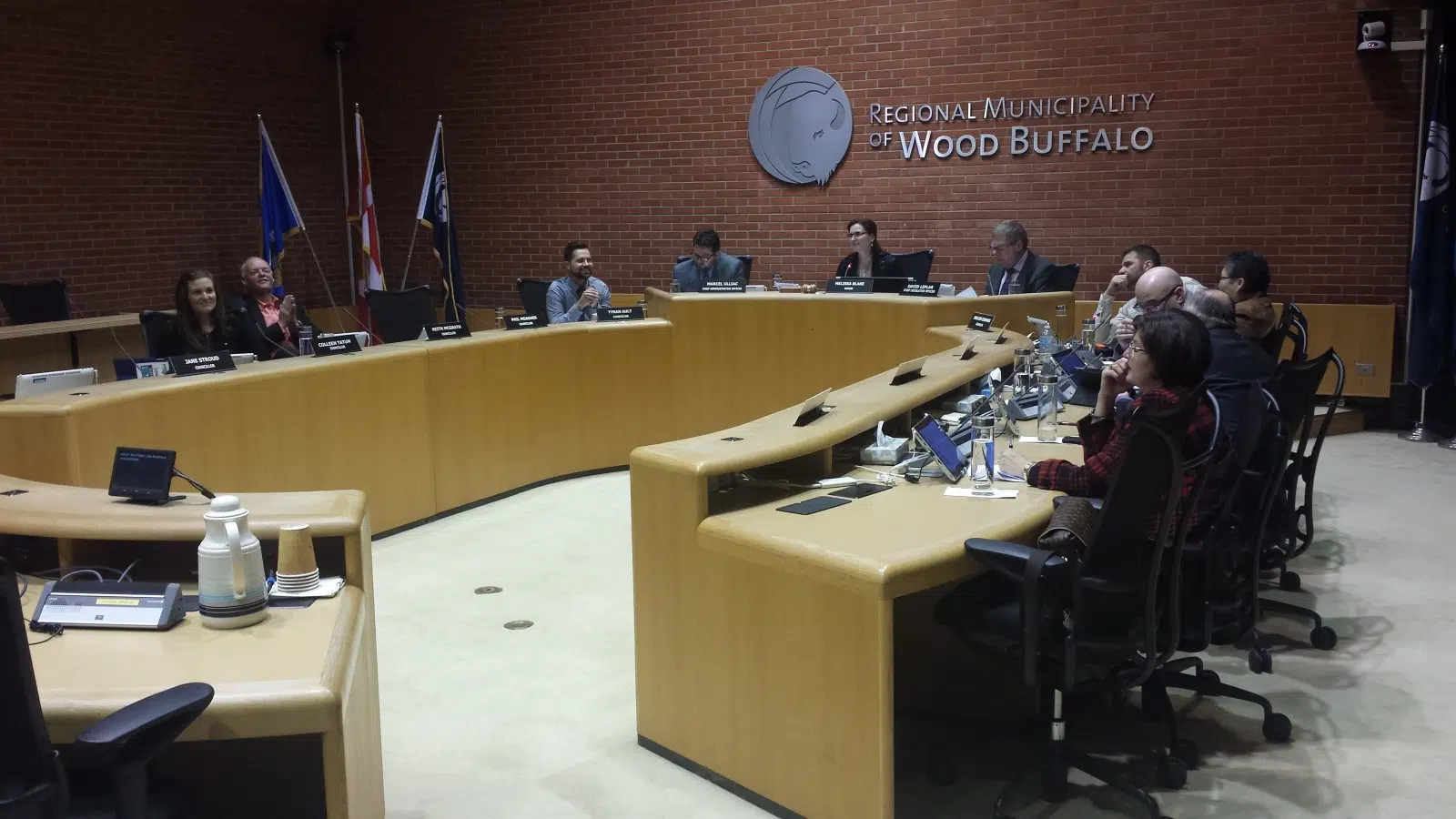 Council is supporting a Joint Plan between the RMWB and the Oil Sand Industry regarding Bill 21.
Unanimously voted by council, the plan will have a steering group, represented by Mayor Melissa Blake, members of council, RMWB officials and industry leaders, prepare a plan to the Government of Alberta highlighting the concerns the region faces.
"Bill 21 has the potential to put more people underwater than Canada's largest natural disaster," said Councillor Sheldon Germain. "So in terms of what this means to the region and the people of this region, this will be more devastating than the fire."
This opinion was also shared by Councillor Lance Bussieres, as he wants the public to fully understand the impact the Bill would have on the area.
Right now, the ratio for non-residential to residential is 18.3/1. The municipal government act (Bill 21) would change the ratio to 5:1.
This could lead to major loses in revenue which means less funding for infrastructure, projects and services or a steep rise in taxes.
Chief Financial Officer Elsie Hutton says no matter what side the municipality wants to deal with, from lowering the industry rate to raising the residential rate, tough decisions would need to be made.
If the municipality were to decrease the rural non-residential tax ratio, while under Bill 21, revenue could decrease to $533 million while raising residential rates could see taxes skyrocket by nearly 266 per cent.
"I just don't think the public knows how significant this could be to this community," said Bussieres.
The expectation from the Province is it will take some time before the Bill is approved and implemented as it's currently at third reading at the legislature.