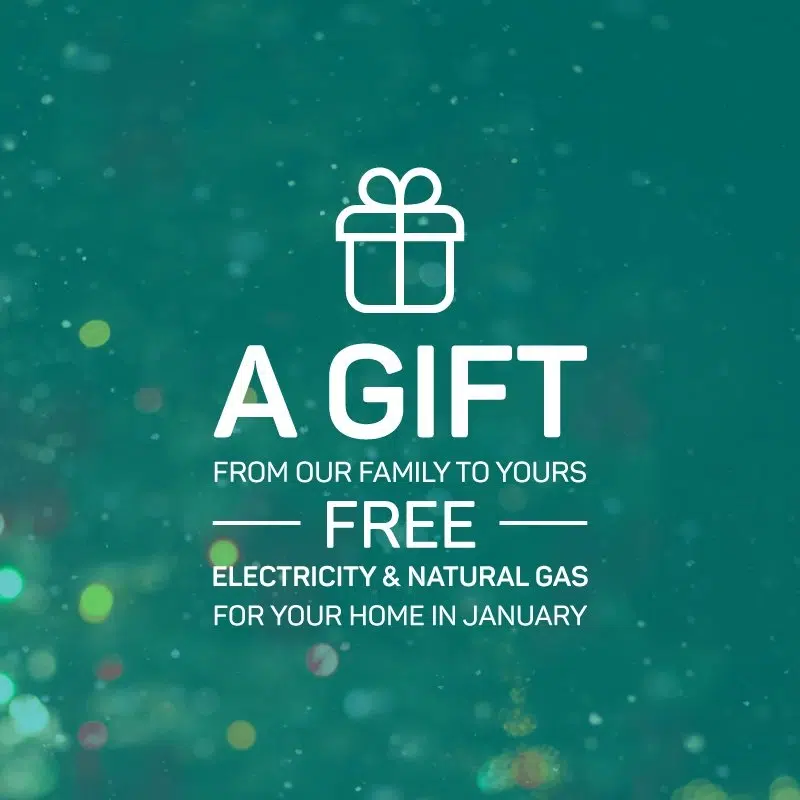 ATCO is offering a free month of electricity and natural gas to recognize the courage demonstrated by Albertans.
In January, as a special gift for the holiday season, ATCO will give a free month of service with everyone having until December 31, to switch over and receive the free energy.
"It's really based on Albertans really experiencing and having an extremely difficult and challenging year and our company wanted to find a way to give back and connect with our customers," said Carson Ackroyd, Vice President of Marketing and Communications.
This is the first-time ATCO has ever done this with a statement appearing in February with the message a "Gift from ATCOenergy".
However, this credit will only apply towards natural gas and electricity use and not delivery charges, administration fees or taxes.
Now the free month is far from the last sign of appreciation from the company as they will also be hosting a free family skating days along with other community events across Alberta throughout November and December.
"We're going to be having a family skate day so it's a free skate day for any families in Fort McMurray who would like to come out and enjoy a free skate at the Frank Lacroix Arena," said Ackroyd.
This will take place on December 17 from 2:30 p.m. – 4:30 p.m. Residents can also head down to the Peter Pond Mall this weekend to hear more about ATCO and get what Ackroyd calls "Goodies."