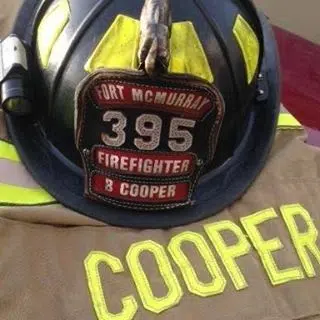 The community will remember a local firefighter who lost his battle with cancer earlier this month.
A parade and memorial service will be held on Saturday for Bo Cooper, who passed away from lymphoblastic leukemia on November 6th.
A firefighter parade from Franklin Ave and MacDonald Ave will start at 1:00 p.m., followed by a service at 2:00 p.m., at the Shell Place Field House.
'Unbreakable Bo' had been fighting leukemia since he was 20-years-old.
His cancer returned last year and he went south of the border to receive treatment.
The community rallied around him raising more than $880 thousand to help fund his medical and travel expenses.
Initially the Car T Cell treatment had put Bo into full remission; good news that came just before the wildfire.
However, a check up in September indicated his cancer had returned. He died two months later.
Bo was 27-years-old.