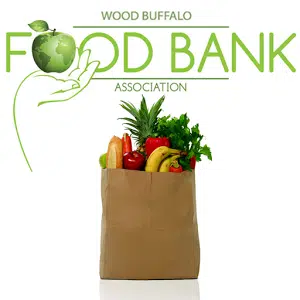 More Albertans are using food banks than ever before.
According to the national HungerCount survey released on Tuesday, during the month of March over 79, 000 people used a food bank.
The survey says nearly all of the 84 food banks in the Food Banks Alberta network saw increases, as they were heavily relied on to help wildfire evacuees.
Here in our region, the Wood Buffalo Food Bank was already seeing a rise in users before the fire.
The food bank reports, from January to April of this year an average of 466 hampers were handed out in the region, compared to 311 hampers the same time last year.
Executive Director of the Food Bank, Arianna Johnson says as we head into the colder months, with many still struggling to find their new normal and fighting with insurance, they are still unsure of what the number will look like.
Nationally, 8 out of 10 provinces saw an increase in this year.
Nova Scotia saw the biggest increase in the nation with 20 per cent more people using their services.