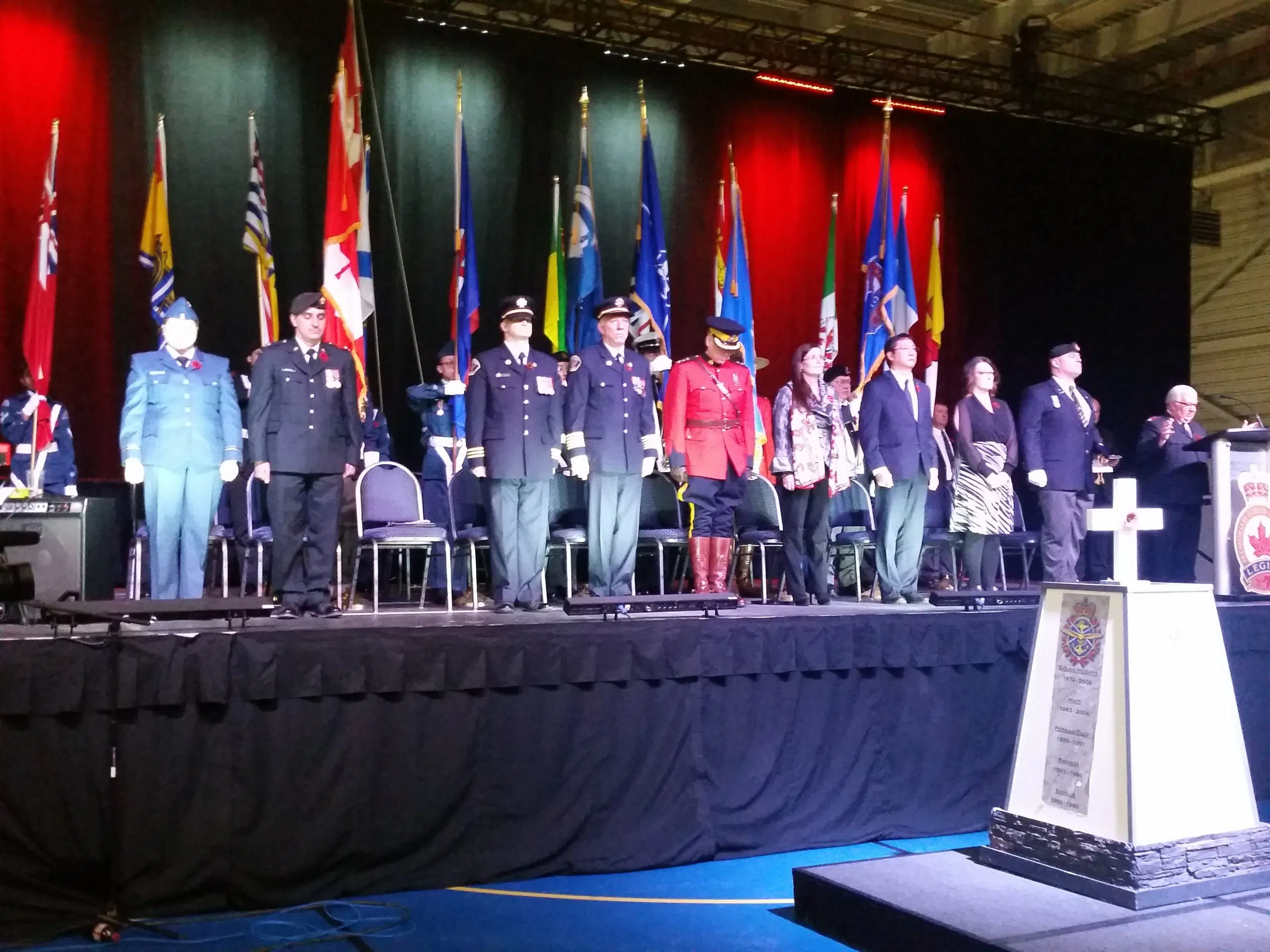 Hundreds of people gathered at MacDonald Island Park to honor those, past and present, who fought for our country.
Police, firefighters, emergency services, politicians and veterans were all in attendance to mark the eleventh hour on the eleventh day of the eleventh month.
Among those to speak were Legion President Pat Duggan, Mayor Melissa Blake and Fire Chief Darby Allen.
All took the time to thank those who fought for our country while all preaching the same message "We will never Forget."
Before Darby Allen stood at the podium a round of applause rose from the crowd. Among his speech he mentioned today is a day to show our respect and to not show gratitude is a sign of disrespect.
To end his speech, an emotional Allen honored the late Bo Cooper.
Not lost in the ceremony were the challenges and resolve the community has shown in their own recovery from the Wildfire.
After the ceremony many gathered at the Royal Canadian Legion Branch 165, to watch a Canadian Flag be raised to honor the fallen souls.