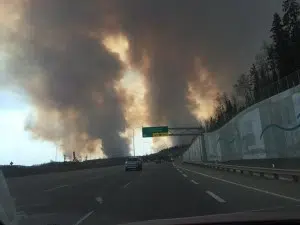 As of midnight, the State of Local Emergency will end.
It was declared back on May 1, two days before the evacuation of the community, as this marks another milestone in the municipality's recovery just under a week after all areas in Fort McMurray were deemed safe to live.
"When you look around our community, you can see the results of our residents' strength and resilience," said Mayor Melissa Blake. "Six months ago, destruction was all around us and now we see our community standing up again and working together as recovery and rebuilding continues to gain momentum. On behalf of my Council colleagues, I'd like to thank our residents for their resolve and commitment to safety and to the Wood Buffalo Recovery Committee and Task Force, municipal staff and all of our partners for working to make this possible."
The State of Local Emergency was being continually renewed in the interest of public safety while hazardous materials continued to be removed from Abasand, Beacon Hill and Waterways.