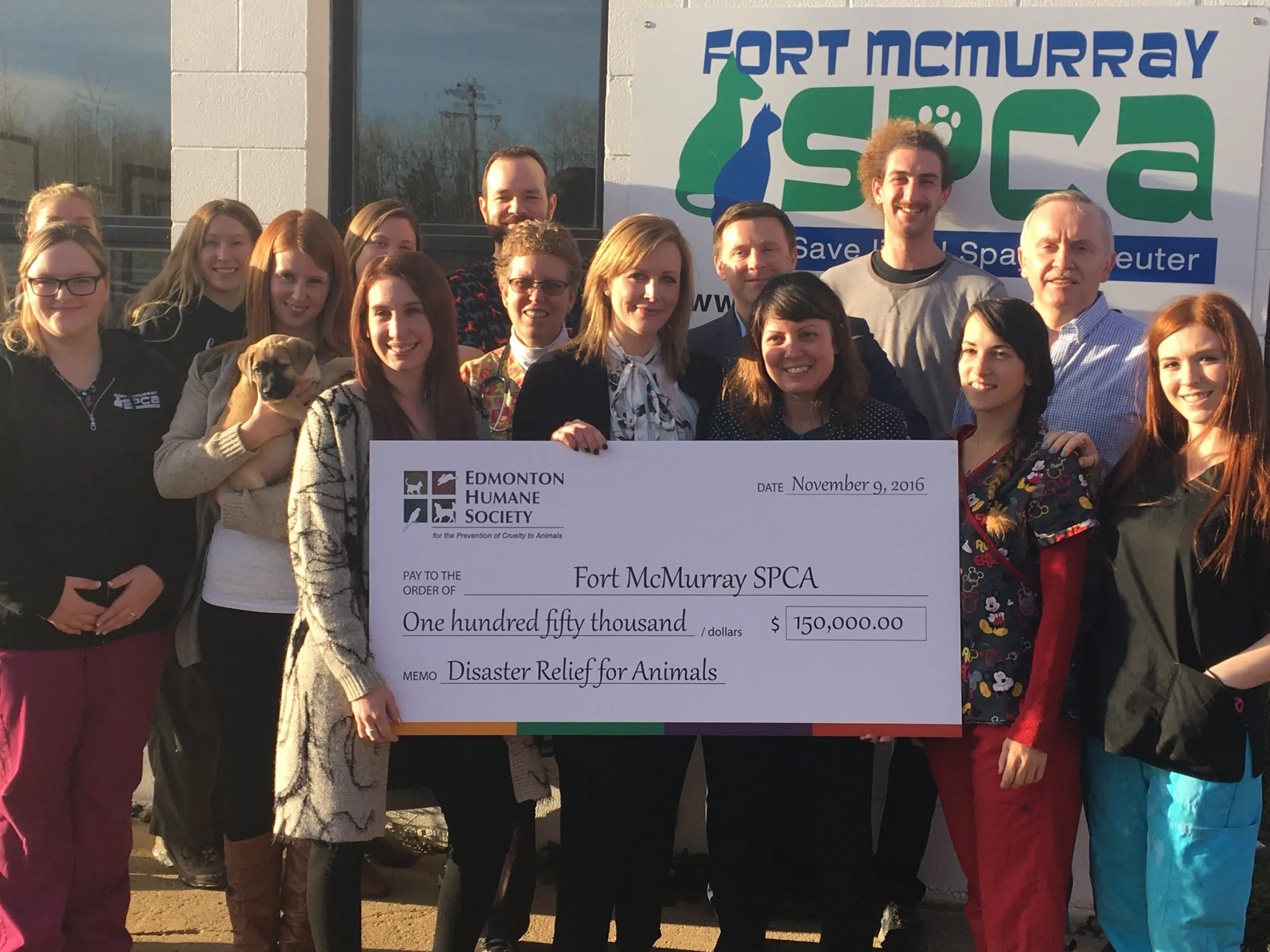 The Fort McMurray SPCA has received a 150-thousand dollar donation from the Edmonton Humane Society.
The money is the remainder of donated funds from the wildfire.
During the evacuation, the SPCA says 1000 animals were rescued from Fort McMurray and reunited with their owners, with Humane Society taking in approximately 250 animals.
During that time, the donations collected were used to provide care for displaced animals, as well as offer support to families in need of supplies for their animals.
In a release, CEO of the Humane Society Miranda Jordan-Smith says during the period of disaster relief, The Edmonton Humane Society became a hub of monetary and tangible good donations and they are tremendously grateful for the outpouring of kindness and compassion, and the contributions received by supporters.
"We are pleased to present the Fort McMurray SPCA with a cheque for $150,000, so they can ensure the humane care and treatment of animals adversely affected by the wildfires this past spring."
The SPCA says they will use money to help cover the medical and care costs associated with the free surrender program organization launched this summer.