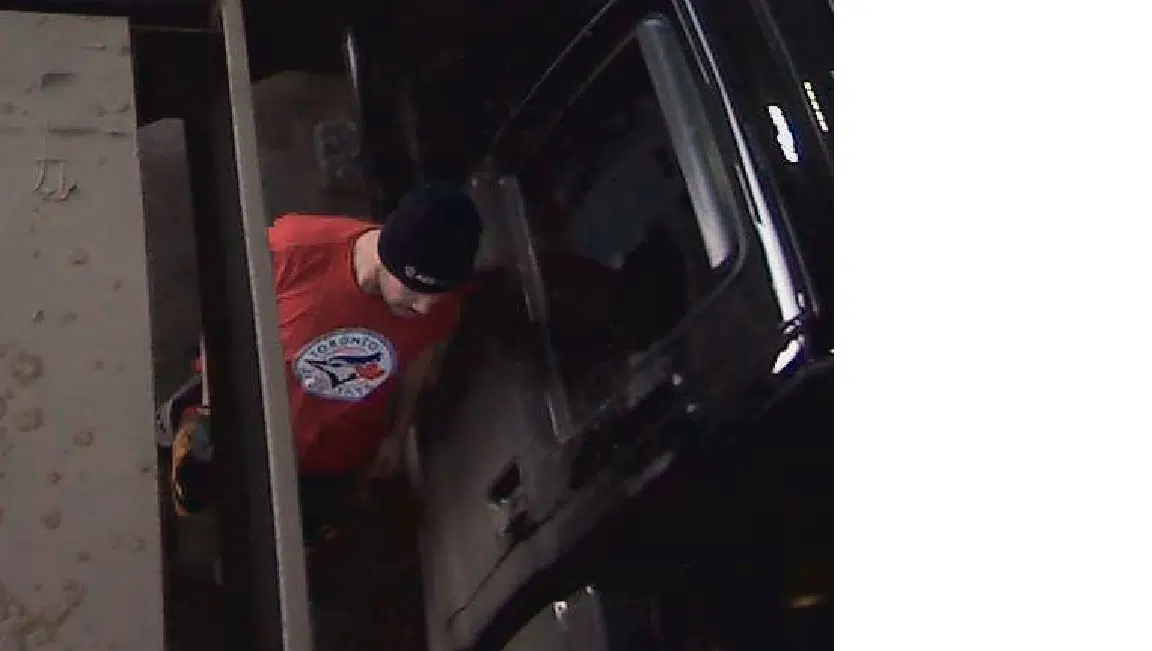 Wood Buffalo RCMP are searching for a stolen truck.
Police say sometime overnight on Friday, a black 2013 Ford F350 was taken from Brachett Cresent. The truck has dark tint on the windows, a six inch lift, no front or rear bumper, an Alberta shaped "Fort McMurray Strong" sticker on the rear window, passenger side and a spare tire visible underneath the rear of the truck
Two "gas and dashes" were also reported, matching the description of the stolen truck.
The first happened at a Shell on Saturday evening with $96 stolen. The second happened on Sunday afternoon at a Shell on Franklin ave and $79 was taken.
A suspect has been identified on video at the gas stations.
Anyone with information is asked to contact police at 780- 788-4000.