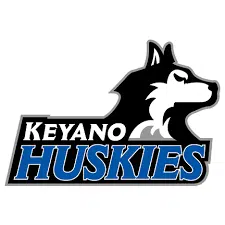 Eight of the best men's college soccer teams in the country will compete for a national championship in Fort McMurray this week.
The Keyano Huskies are hosting the 2016 CCAA Men's Soccer National Championships from Wednesday to Saturday.
Event Coordinator Charity Wiley tells Mix News teams will start arriving on Monday.
"So Monday we welcome them from the airport and Tuesday they will actually be kicking off with practices. Then Tuesday evening, we have the CCAA all Canadians awards banquet, where we honor the all Canadians from the year, as well as the players of the year and coach of the year."
The Huskies are looking strong heading into the tournament, recently winning the provincial ACAC Men's Soccer Title for the second year in a row.
Their first game is on Wednesday at 5:30p.m. against Douglas College.
All the games will be played at Shell Place – SMS Equipment Stadium.
Tickets are on sale at the MacDonald Island Box Office or you can purchase them at the gates.