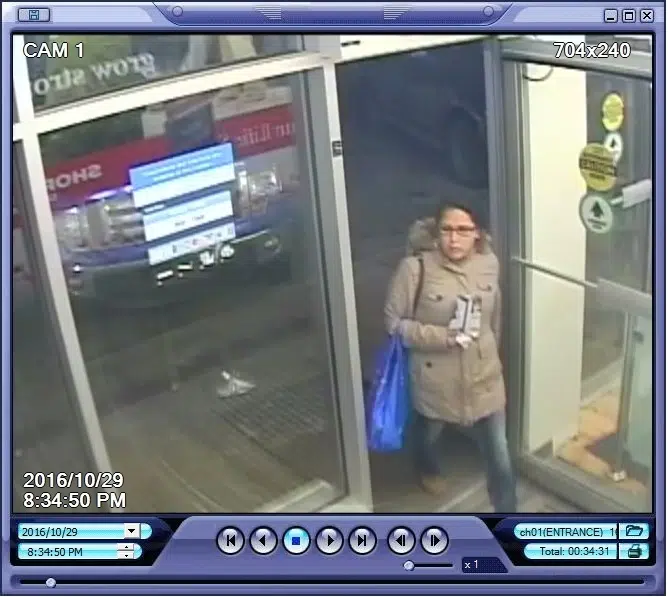 Wood Buffalo RCMP are looking for a woman who allegedly stole $1,100 worth of merchandise from a Shoppers Drug Mart.
It happened on Tuesday evening around 8:30 p.m., at a store in the River City Centre.
Police say surveillance video shows the woman putting perfume and electronics into her bag, before exiting the store.
The suspect is described as a shorter woman, with dark hair. She was wearing a long, brown coat, blue jeans and carrying a blue bag.
Anyone with information is asked to call RCMP or Crime Stoppers.