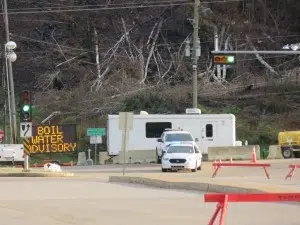 The last obstacle left for standing homes in phase two of Abasand and Beacon Hill is ending.
The deadline for ash and debris removal is Monday, which is the reason why residents couldn't return home.
The municipality set this date to have the properties cleared that didn't meet the original September 30th deadline.
Adam Hardiman with the Wood Buffalo Task tells Mix News this date has been on the minds of everyone in the RMWB.
"Remember back in July when we did put that demolition order in place for this exact outcome, so we could move forward as a community. The re-build is obviously already underway but we want to make sure to continue that process."
Right now, it's looking like five homes won't make the deadline due to asbestos.
Hardiman says these homes won't affect the re-occupation of the other standing homes.
All the RMWB is waiting for now is approval from the Chief Medical Officer of Health.