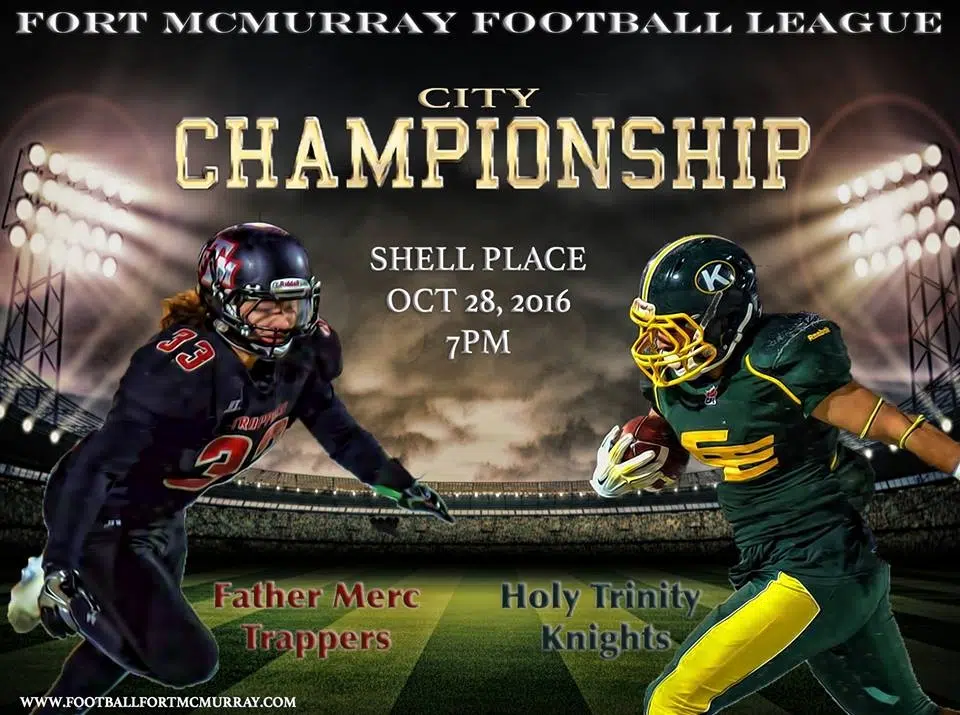 The Championship game for the Fort McMurray Football League is tonight.
The Holy Trinity Knights will take on the Merc Trappers in the title game.
The trappers were able to get their first win on the year and eliminate Public Phoenix last Friday.
Holy Trinity went undefeated in the regular season, going 4-0, beating the Merc Trappers in both previous meetings.
This will be a rematch of last year's championship game, with the Knights looking to become back to back to back champions.
The title game will be at SMS Stadium tonight at 7 p.m. with admission free for everyone.
Everyone planning on attending the event is also being asked to bring donations for the Wood Buffalo Food Bank.