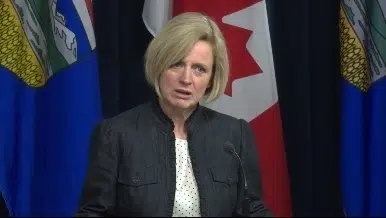 Premier Rachel Notley will be in Fort McMurray tomorrow, Wednesday October 26.
She will be at different events throughout the day meeting students, counsellors, first responders and others affected by the wildfire.
First she will be meeting students and counsellors at Westwood Community High School, followed by coffee with first responders.
Notley will then get a tour of a new home being built on Warren Way, in Wood Buffalo, where she will meet and chat with the owners.
Ending her visit in Fort McMurray will be a chance to discuss matters with social-sector organizations throughout the area.
She will be joined by Mayor Melissa Blake and representatives of Wood Buffalo recovery team and task force.