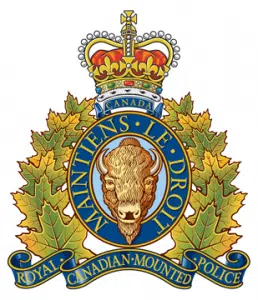 Two women are dead and two boys are in hospital following a crash involving a semi-truck in Myrnam, Alberta.
RCMP say the accident happened on Wednesday afternoon on Highway 45 and Highway 881. 32-year-old Amy Wenger from Victoria, BC and 37-year-old Alana Yeo Wenger were killed when their SUV was hit by a semi-truck.
Alana's two boys and their Border Collie "Oliver" were also in the vehicle at the time of the crash. The boys were taken to separate hospitals with serious but non-life threatening injuries. Police say the dog was found dead a short distance away from the crash site under some bushes.
A friend of the sisters, Sarah Moreau, confirms to Mix News that Amy was in Ontario for a ten-day visit and was in the process of helping Alana and her two boys move all their belongings back to Fort McMurray to reunite with her husband, who stayed in the city after the fire.
Moreau says Alana moved back to Niagara Falls, where she's originally from, after the fire to stay with her parents.