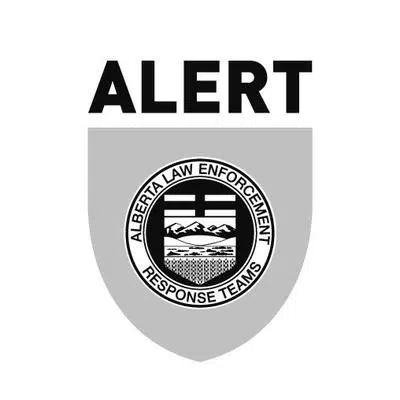 Fourteen suspects have been arrested through an ALERT investigation into child sexual exploitation offenders.
Beginning in June, ALERT charged all 14 suspects with 33 offenses related to online child sexual exploitation.
Operation Ice Reign, Internet Child Exploitation, was launched after seeing an increase in such cases. They've noted experiencing a 75 per cent increase in cases over the past six years.
This includes child pornography, any computer-related child sexual abuse, child luring over the Internet, voyeurism involving victims under the age of 18, and child sex trade/tourism.
"Operation ICE Reign resulted in the seizure of thousands of photos and videos of children being abused and each one of those image represents a real-word victim. As a society, we have a collective responsibility to protect children and shield them from sexual exploitation," said ALERT Insp. Dave Dubnyk.
ALERT is hoping to use Operation ICE Reign to raise awareness about pervasiveness of child sexual exploitation. They've taken the first step in doing so by partnering with the Canadian Centre for Child Protection.
"While the internet did not create this problem, it has created unprecedented opportunities for offenders to access, possess and distribute child sexual abuse material-as well as actively participate in the market of child sexual abuse. Today's announcement not only underscores how significant a problem this is, but also challenges the misconceptions about who and what type of individuals participate in these crimes against children," said Lianna McDonald, Executive Director, Canadian Centre for Child Protection.
All of the accused are men and range in age from 26 to 61 years old:
Jeremy Able, 27, of Edmonton
Aaron Badger, 26, of Bonnyville
Brian Bandura, 61, of Edmonton
Nicholas Bauer, 28, of Edmonton
Robert Caissie, 26, of Edmonton
Brett Gray, 38, of Edmonton
Daniel Houde, 44, of Fort McMurray
Daniel Kozel, 38, of Edmonton
Alexandre Martin, 29, of Fort McMurray
James Morris, 40, of Grande Prairie
Freddy Reiter, 56, of St. Albert
James Reiter, 39, of Spruce Grove
Peter Ritchie, 45, of Kikino Metis Settlement
Cody Roguski, 32, of Fort McMurray
None of the accused were deemed to have worked in professions of trust or authority. There was no definitive link between the suspects other than the charges.
Anyone with information about this investigation, or any child exploitation offence is encouraged to contact local police or cybertip.ca.