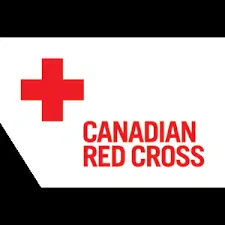 Applications are being accepted for the second phase of funding for small businesses.
The first phase, which was given to those who registered with the Canadian Red Cross, was for $1,000. For the second phase, business owners can get financial assistance from the Canadian Red Cross for up to $8,000.
Instead of the money being electronically deposited they will be sending out a onetime check.
The RMWB will also be starting the application process for their funding.
They are allocating $5 million to small businesses but haven't set an exact amount being handed out. The amount will be determined by the number of applicants and the need of each situation.
There are two main differences between the funding from the Canadian Red Cross and the RMWB.
Red Cross funding is for expenses resulting from not being operational due to the wildfire while the RMWB funding is to help attract, hire and keep employees.
However, the big difference is businesses must employ at least one employee, not including themselves, to be eligible for the RMWB funding.
"These people are now telling us we're not going to get the thousand dollars because we don't have no extra employees," said Chris Hall, Owner of Curls Barber Salon. "I mean we're not employing anyone, I cannot afford to employ anybody because most of the people are not back yet, now I'm about to get kicked out of my apartment."
Some owners are bringing up the concerns of not having employees because they haven't come back or they just can't afford it. The RMWB says for those businesses they will be eligible if they had employees before the wildfire.
From employees to time, as many are concerned over the time they've waited for this money to come.
"It makes we wonder in reality how viable any of the businesses will be by then," said Gareth Norris, Owner of several small business in the RMWB. "$8,000 dollars is nice but I have one commercial rent that's $29,000 a month, so eight thousand doesn't begin to touch it and there's a lot of people in the same boat here."
Back in August it was announced that businesses could apply for up to $20,000. This is still the case, but the funding is being distributed through three phases. First $1,000, the up to $8,000 and then phase three would be up to $11,000.
There are certain requirements each business must meet to be eligible for the funding.
Have an active "resident" RMWB business license (For Red Cross and RMWB)
Must have been operating in the RMWB on May 3, 2016 (For Red Cross and RMWB)
Filed a tax return within the last three years reporting business income with the Canada Revenue Agency (For Red Cross and RMWB)
Be a small business employing less than 50 employees (For Red Cross only)
Be a small business employing between 1-49 employees (For RMWB only)
Be located in the RMWB (For Red Cross and RMWB)
Have intent to resume operations in the RMWB (For Red Cross and RMWB)
Be in need of financial assistance (For Red Cross and RMWB)
There will be an exception for businesses located on First Nations' land who don't have a RMWB business license. For the rural communities of Anzac, Conklin, Fort Chipewyan, Fort McKay, Janvier and Saprae Creek, help will be coming in the form of internet access for those who can't get online to fill out the application.
Though the scheduling for that has yet to be determined, they will be heading the communities between November 1-10.
The applications can be found at www.YMMSmallBizRecovery.ca. They've also set up a number to call for more information at 1-855-RMWB-BIZ (769-2249).
Applications will be accepted until December 16. The Red Cross is hoping to have the funding distributed in the coming weeks with the RMWB setting January as their target date.