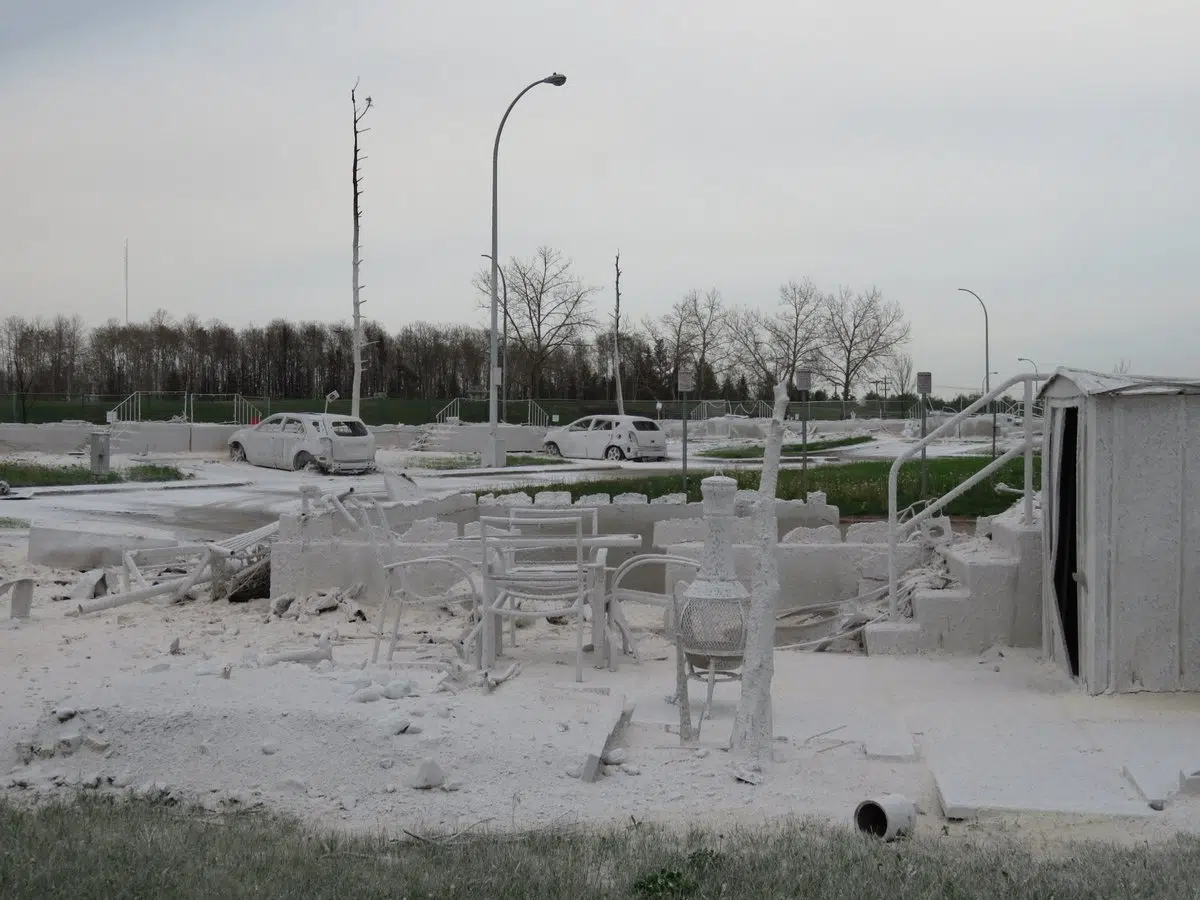 The next step to help the owners of firebreak properties is being supported by council.
Council heard a presentation laying out options these owners can take.
"We're striving to reach out and physically phone and discuss and understand the circumstances of each resident who would be impacted by firebreak and who would be potentially eligible for this comprehensive firebreak program," said Dana Woodworth, Lead of the Recovery Task Force.
The first recommendation being for property owners to contact their own residential insurance company to see if the firebreak is covered.
For those who are uninsured or underinsured they're being encouraged to contact the municipality to submit a claim to the Municipality's Insurance Services Department, as soon as possible. As of right now, of those who've been in contact with the Task Force, only one owner is being identified as uninsured.
Administration and the Task Force will also seek an opinion from the Municipal Insurer to further address its position on compensating these owners.
The Insurer will look into whether the municipality's policy would actually compensate these owners.
They will also continue to work with the Disaster Recovery Program, if the Municipal Insurer cannot help in a timely manner, to possibly develop a new financial program for these owners. Also coming would be clarification about the exact costs it would reimburse the municipality.
"I don't want to be definitive, there is some clarification required on the exact nature of the cost but I would say it's reassuring and comforting at the Province in its spirit towards this particular issue is I believe positive and supportive," said Woodworth.
The total number of those affected isn't set in stone but the total stands right now at 53 properties. Eight homes with attached garages, six homes, 15 detached garages, 23 decks, 22 fences and 27 yards.
On September 27, 2016 Council approved Demolition Costs for a one-time payment to Firebreak property owners.
Homes and Garages – $15,000
Home – $12,000
Garage – $3,000
Fence – $750
Deck – $500
"We have something for everyone just make sure you get your concerns identified and go through those processes and we'll take care of it in the end," said Mayor Melissa Blake. "This is the process that we'll take our people through and should manage that situation, whatever it will be for everybody whose been impacted."