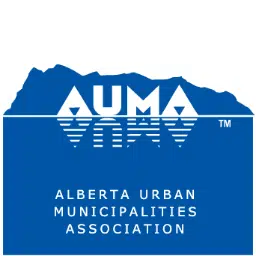 The AUMA convention has ended but not before a tribute was done for the RMWB.
This was an opportunity to reflect, celebrate and thank all those who fought the wildfire and supported the region during the evacuation and aftermath.
"Without a doubt, almost every, if not every hamlet, community, town, city lent their support to Fort McMurray and Regional Municipality of Wood Buffalo during the wildfire," said Councillor Sheldon Germain.
He along with Mayor Melissa Blake, fellow Councillors and Fire Chief Darby Allen were on hand. Mayor Blake and Darby Allen also gave speeches thanking all those who've supported the region.
"Darby did the best he possibly could with his crews and when he tells his stories about our men and women in Fort McMurray for our department and the RCMP members that worked seven straight, 54 to 100 strong, it's quite moving and every time he speaks and tells people what we were up against and how we dealt with it, it's always impactful," said Germain. "It brings me to just say thank you again to our firefighters, our police officers our water treatment guys, our public work guys who did so much to keep us safe when we were gone and help us return."
Germain adds the Convention also gave them a chance to have a meeting with Danielle Larivee, Minister of Municipal Affairs, about Bill 21 and amendments to the Municipal Governments Act.
"The Minister was very supportive in saying that we would be grandfathered exempted from those ratios if the bill was enacted," said Germain. "There are some other things that could come out positive from this in terms of allowing us to do sub-classes in the rural areas to allow the industry to be taxed at a different rate then the small businesses in our hamlet communities."
Before ending the conversation, Germain wanted to give a quick message to everyone over the Thanksgiving Weekend.
"This is really the time to celebrate and show gratitude for all the good gifts we've been given."