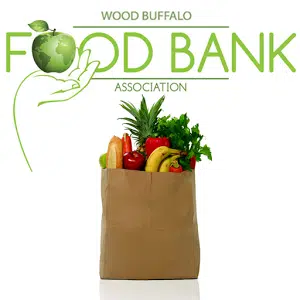 The Wood Buffalo Food Bank helped less people in September compared to this time last year.
Through the month they provided 274 hampers, which is less than last year, but on par with 2013 and 14.
Executive Director of the Food Bank Arianna Johnson says these numbers are being taken with caution.
"Because we have just returned to our normal function, people may have been a little bit shy of the application process and not called. So we expect those numbers to start to creep back up again this month."
Johnson adds the numbers should see an increase over the winter months as more bills are due and the weather starts to get colder.
Meanwhile, the Food Bank continues to see big donations with recent ones being a $10,000 award and a $30,000 donation from the Elks of Canada.
Johnson explains how far these donations will go in helping them.
"Doesn't quite cover a month's operations of our full operating budget. But if you want to put it into a food perspective, $30, 000 right now is about four, four and a half months of food purchasing that we're doing."
Johnson adds donations are expected to increase over the two weeks around Thanksgiving, but not a substantial amount.