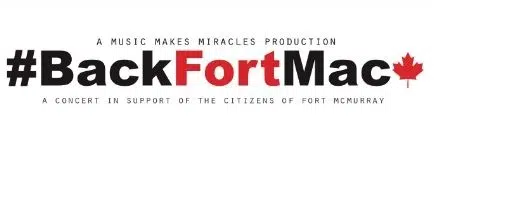 Canadian musicians and other celebrities have come together to raise money for those affected by springs wildfire.
The #BackFortMac concert held at Roy Thomson Hall in Toronto on Monday featured many artist's including Johnny Reid, Jim Cuddy and Canadian Tennor John McDermett. The event was hosted by Dragon Den's Arlene Dickinson and Colin Mochrie.
Nine firefighters from Fort McMurray and their Deputy Chief Jody Butz were also in attendance.
In a release, Butz says he finds it amazing what a group of passionate people can accomplish.
"I think it's important to communicate back the efforts and donations put forward are being used for what it was meant for. It has helped those affected to step out of the ashes and back into a safe community."
The money raised during the #BackFortMac concert has been given the the Red Cross Alberta Fires Appeal, which supports families and individuals impacted by the wildfires. Ten per cent of it will also be donated to the Red Cross Readiness program.
Organizers hope to bring the grand total up to $200, 000 by Thanksgiving.
– Photo courtesy of BackFortMac.com.