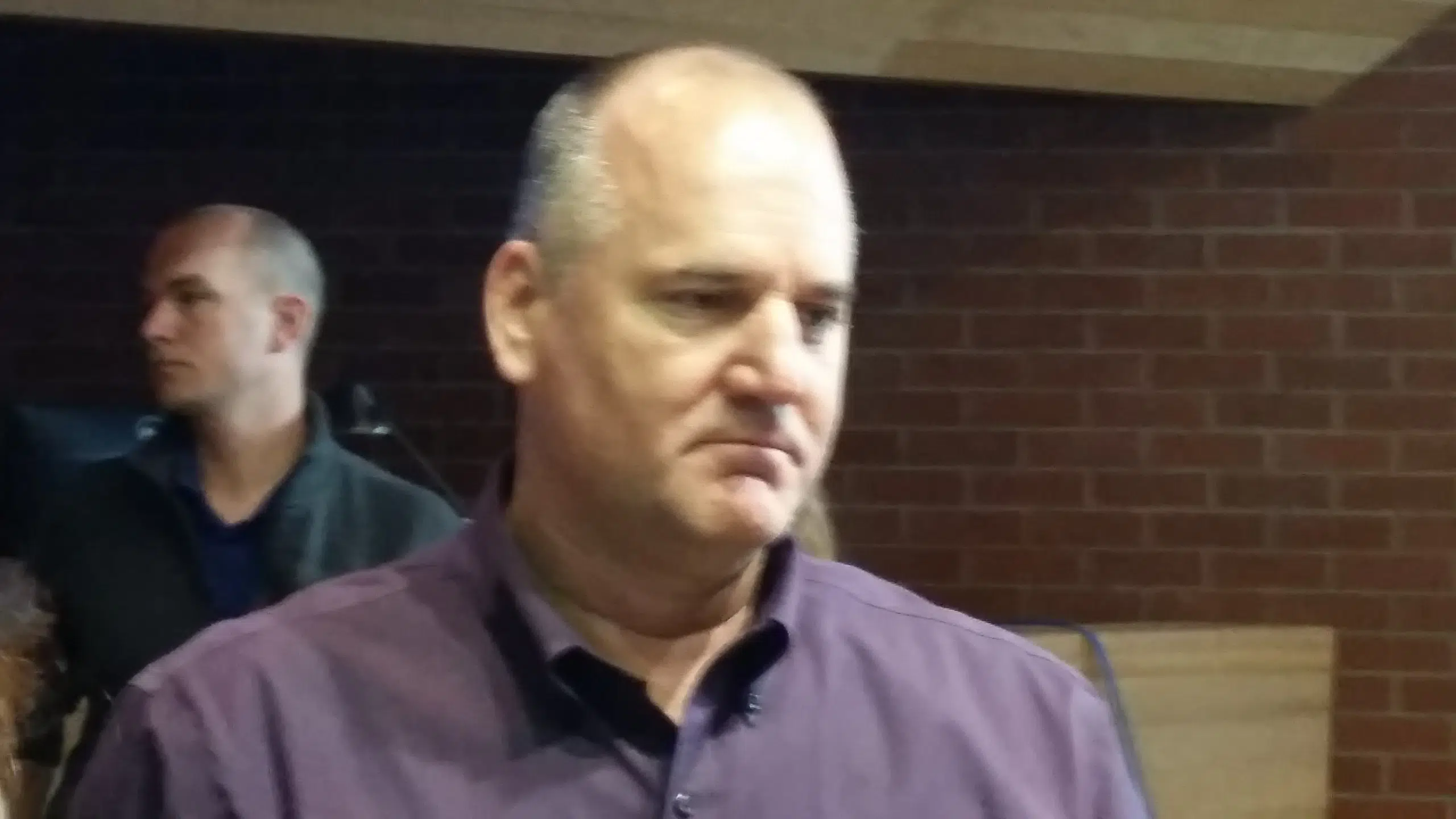 "I recognize that, the long-term recovery leadership should be of your community in my opinion."
Those words coming from Dana Woodworth, Interim Leader of the Task, who now looks positioned to stay in Fort McMurray for the long-term.
On Wednesday night's Wood Buffalo Recovery Committee, it was announced that the committee is recommending to council that Dana have the interim tag removed and become the permanent leader of the recovery Task Force.
"First of all, I would say the vote of confidence by the committee and the people I'v been working with so that shapes my thinking," said Woodworth. "The other thing would be, I open the calendar to look at it, since mid May, I've actually been in your community for 15, 16 weeks so I don't know at what point you become of Fort McMurray, 15, 16 years I'm not sure, but I'm certainly feeling I can continue to add value."
Dana was appointed the interim leader back on August 9th but at the time said he had no intentions of being the full time leader, preaching the role should be for someone in the community.
"There is a reality around recovery, there is a reality around emergency management," he said. "You often come to work and do things, whatever industry you're in, and you feel good about it but there's not many careers when you can come to work and actually know for a fact that you're helping others go from a bad place to a good place."
To become the permanent recovery team lead he will need to go through the same process which ends with approval by council.
"I truly hope it's approved and we will see."
When Dana first arrived to the scene he had plans to set the conditions of the long term recovery of the community, meaning a need to use the committees wisdom for engagement with stakeholders, make contacts and he believe he has done that and has started a process he wants to see through.
He says he is invested in the process and wants to continue to move forward.
"We've been very successful as a team and it's been reinforced that I'm adding values, so that causes someone to pause and reflect."
He will officially stay on as Vice-president of Nor-Ex Ice Engineering while staying here in Fort McMurray. Woodworth says he has also found a small apartment to live in, with home before being East of Kamloops.