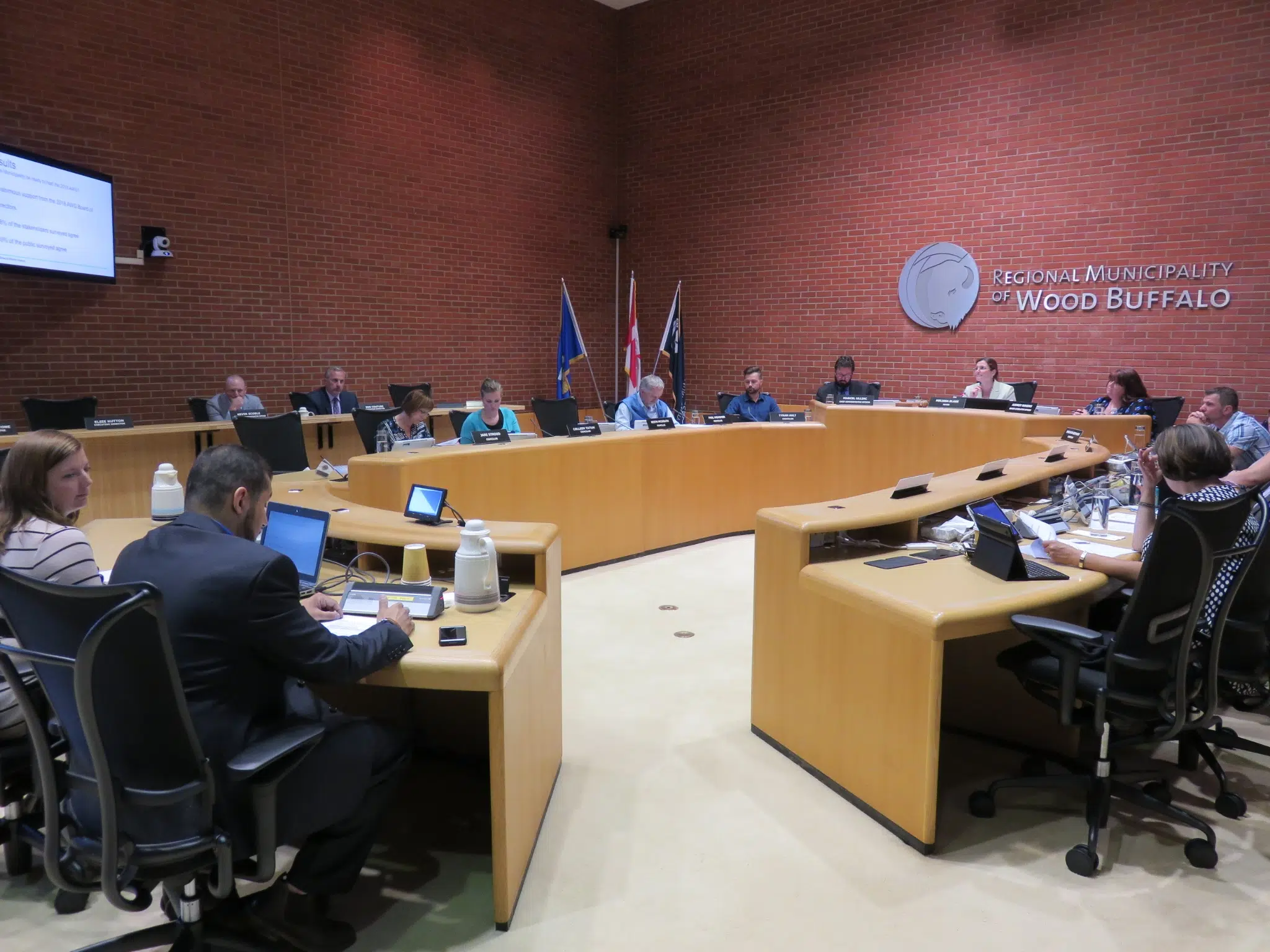 Council has voted in favor to approve a second and third reading of the land use bylaw, wildfire recovery overlay.
The land use bylaw has been in effect since 2007, when concerns over the sewer system were high, concerns that don't exist right now.
This motion will allow residents to rebuild to the same building footprint that existed prior to the wildfire, allow construction of detached residential dwelling units on narrow lots, which is currently prohibited under the land use bylaw, minimizing the risk of "orphaned lots" and allow property owners to start construction immediately after receiving development approval if they are willing to take the risk that an appeal might be filed and be successful.
"This overlay is attended to remove permit uncertainty, facilitate a like to like rebuild, allow property or group of owners working together to propose something other than what was previously there, allow construction on detach dwellings and allow property owners to begin construction," said Jamie Doyle, Director of Planning and Development, further summarizing what this overlay will be do for property owners.
This will affect all neighborhoods of Abasand, Beacon Hill, Stone Creek, Wood Buffalo while affecting areas in Waterways that aren't in the flood hazard zones.
The RMWB will be looking into removing restrictions in Waterways in the coming week, if so, then the whole area would fall under this amendment. If not, then a entirely new amendment would be needed to allow these residents a chance to rebuild to pre-existing footprints.
This idea was first brought to the attention of the Wood Buffalo Recovery Committee three weeks ago by Terry Cooper of the Rebuild Abasand Committee.
"Right now there is too much uncertainty for our residents, people can't move forward to decide what they will do with their insurance, what builder they will higher until they know what they can build," he said.
Cooper believes the area that will see the most benefits will be the patio home district in Abasand.
"It grandfather's in those dwellings that were burnt, that no longer meet the land use bylaw, the lots would be too small," said Cooper. "If they were partially destroyed they could be rebuilt, because they were totally destroyed, without this overlay they can't be rebuilt."
This amendment on the bylaw will also be a huge benefit to the homeowners in duplex and townhouses as they can rebuild even if their neighbors on adjourning lots decide not to.
"It's still not fast enough for the people who've been waiting for it but we wish each and every one of you all the best going forward, if it helps at all we are delighted," said Mayor Melissa Blake.
The overlay amendment will also be the talking point of the information session for this week happening at Shell Place this Thursday from 4 p.m. – 8 p.m.