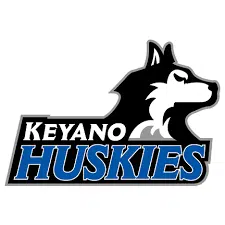 The Keyano men's soccer team is continuing to climb the ranking of the CCAA.
Last week the team was ranked fifth across the league with back to back wins over The Kings University Eagles in Edmonton increasing their ranking to number four.
"It's nice to see the players get the accolades, I think they deserve it," said Head Coach, Connor Brady. "But, at the end of the day we try not to pay too much attention to it."
The recent high ranking is nothing new for the team as last year they saw time as the number one ranked team in the CCAA. Though the team's success is garnering a lot of praise the team isn't paying too much attention to it.
"We try not to stress on it, we try not to put too much pressure and stress on the players but our focus is one game at a time," said Brady.
Over the last four regular seasons, the team has been nearly untouchable. Going back all the way to 2013 the team has a record of 24-0-4 bringing into their next game a 28 game unbeaten streak.
"We preach consistency and I guess that's pretty consistent in itself but again something we don't pay a whole lot of attention to," added Brady.
The next games will be October 14th and 15th against UAA, here in Fort McMurray.