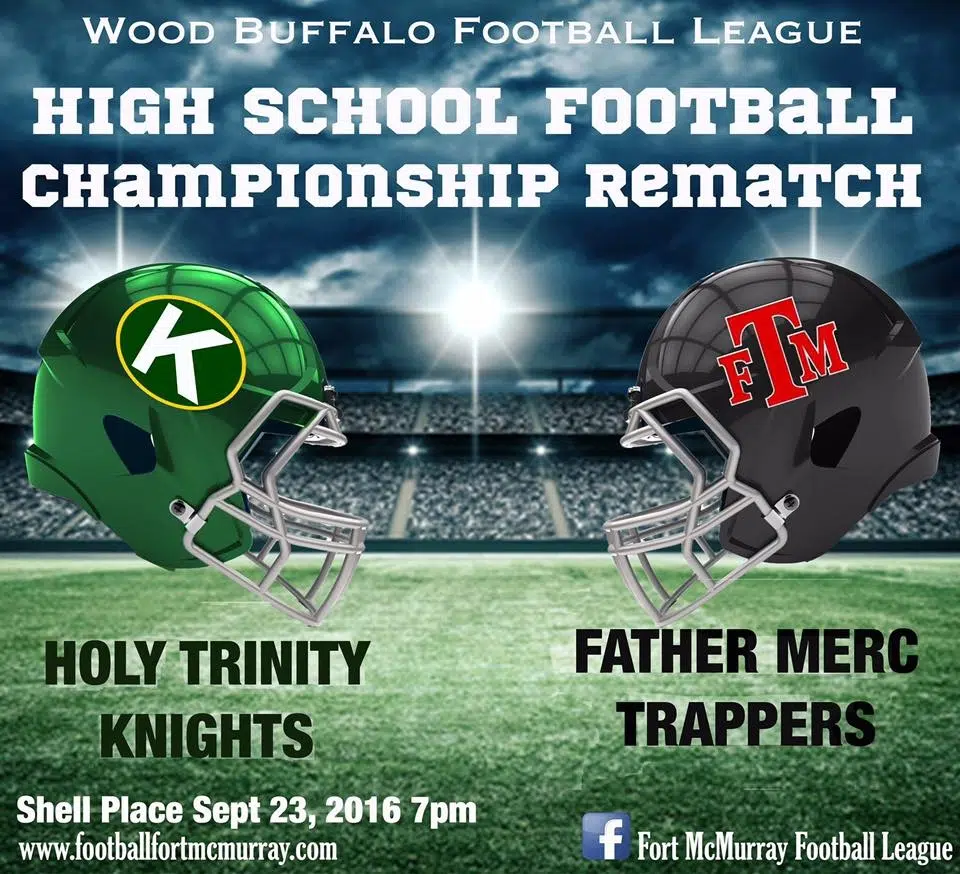 Football at Shell Place tonight could be even more electric than the National Championship game for the Fort McMurray Monarchs.
That's according to the Holy Trinity Knights and the Merc Trappers, who are facing off in the first of two regular season games against each other, in the Fort McMurray Football League.
"Whenever we play against the Catholic school in Thickwood, we know we have to perform, we know they're going to bring their A game and they definitely want to defeat us and take over the top of the mountain," said Kwame Osei, Head Coach of the Knights.
This game will be a rematch of last year's championship game where the Knights would prevail, becoming back to back city champions.
Last week, the Knights won the first game of the season against the newly formed Public Phoenix team, made up of students from the Westwood Trojans and the Comp Miners, shutting them out for a 23-0 win.
This will be the first game of the year for the Merc Trappers as they had a bye in the first week.
"We're going into this with the attitude, we just want to see how things go, this will be our first game so we're going to make a lot of mistakes and we hope we can adjust and be successful," said Brendan Toner, who will be assisting the Trappers, coaches this year.
The doors open shortly before 6 p.m. with kickoff at 7 p.m.