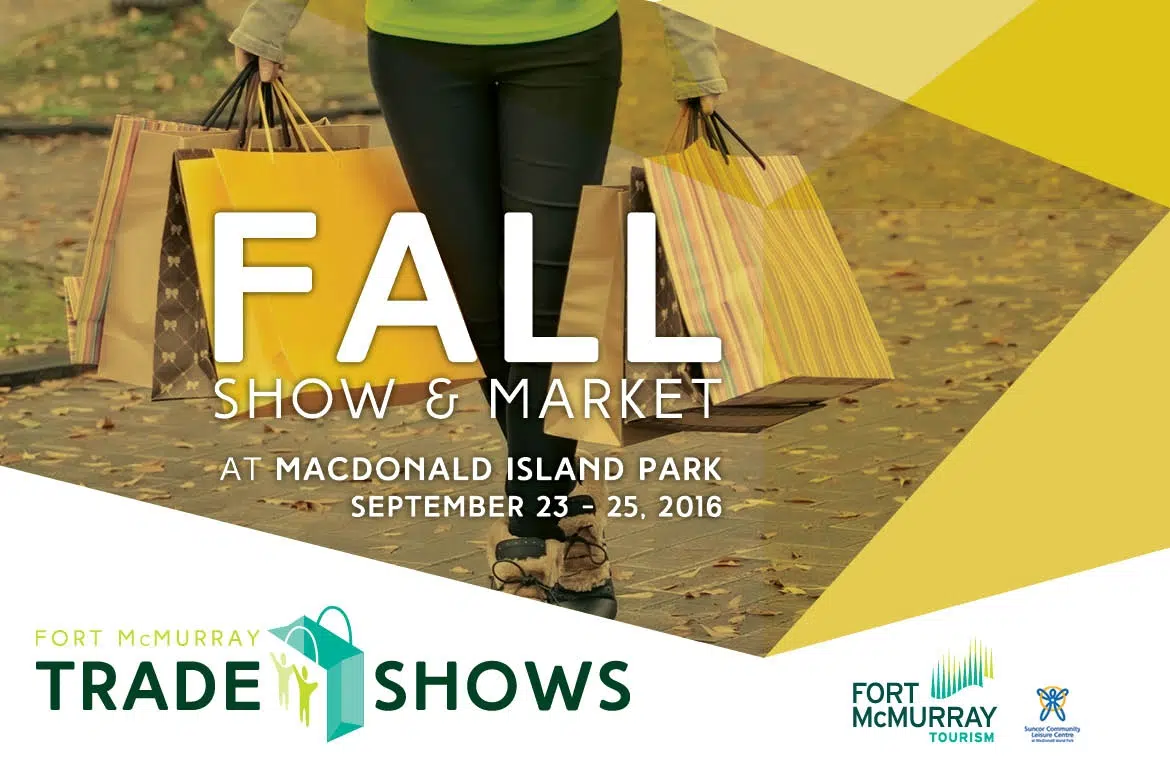 The Fort McMurray Fall Trade show and Market kicks off this Friday.
Over 500 booths will be on hand at the Suncor Community Leisure Center, with vendors coming from all over North America introducing new products and selling items and goods.
Residents will also be given a chance to meet with members from the Wood Buffalo Recovery Committee as they will have their own booth, the "Here for you" booth, giving members of the community a chance to ask questions one on one.
The show will be around for the weekend starting Friday at 1 p.m. – 9 p.m. Saturday from 10 a.m. – 7 p.m. and Sunday from 10 a.m. – 5 p.m.
Admission for adults is $8,  seniors and children is at $5 while children under six can get in for free. A weekend pass will cost $13 with daily family passes available for $20, this includes passes for two adults and two children.