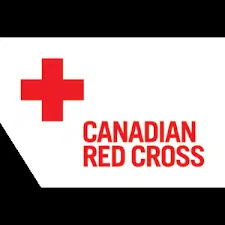 The United Way and Canadian Red Cross are joining forces to bring an initiative called the community partnership table.
Both will have $53 million ready for funding for different organizations and stakeholders who need funding for possible projects to help with the recovery.
The Red Cross has $50 million allocated while the United Way has put aside $3 million they've received from donations.
Since the re-entry, the Red Cross has approved 19 applications totaling just under $6 million while the United Way has received 14 applications approving 13 worth over $570,000.
The Red Cross is currently considering 59 other applications that have already been sent in.
"This table should really be able to generate some fabulous collaboration opportunities and if you think of it as informing, collaborating, solutioning, it should really provide some end results for some synergies that we couldn't solve on our own or with any other members on the table on their own, so a key to this table is collaborating," said John Evans, Board VP, Community Investment Committee Chair with the United Way.
Both parties are going to evaluate each application that requests more than $100,000 in funding. Any request for funding under $100,000 can be sent to either the Canadian Red Cross or the United Way of Fort McMurray with only those over being discussed over the table.
Applications cycles will be open from Sept 26 – Oct 16 and Nov 1 – Nov 30 with scheduling still up to be adjusted. There is expected to be at least five application cycles within the first year.
Applications can be found and submitted at: