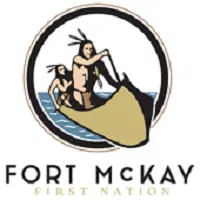 A report is coming out about the air quality and odour concerns in Fort McKay.
The investigation examined complaints from the region related to air quality and odours, industry performance monitoring data and regulatory requirements, ambient air quality monitoring data, and air quality and odour thresholds.
"The release of this report is a key first step in responding to Fort McKay's long-standing concerns about air quality and odours," said Sarah Hoffman, Minister of Health. "Thanks to the efforts of many partners, including Fort McKay First
Nation, we have a better understanding of the community's concerns, and what works needs to be done to address them."
This includes 17 recommendations to help move forward and improve the quality of life for residents. This includes implementing better air quality monitoring, gaining a better understanding of emission sources and further investigating the potential long-term health impacts of emissions.
""Fort McKay is a strong advocate for responsible and sustainable development which includes the protection of air and watersheds. Poor air quality and odours have been a chronic issue that community members have reported for years with little response from Industry and government until now," said Chief Jim Boucher, Fort McKay First Nation. "Fort McKay expects that through the commitment to and implementation of these 17 recommendations, poor air quality and odour events will become an exception and not the norm of our daily experiences."
Chief Boucher adds that these concerns have been ongoing since 1966.
"Community members have had to experience air quality events and odours sometimes on a daily basis, although the release of this report is significant and a positive step, our community members will not experience change in the short-term."
Different oilsands and companies who work near buy are jumping on board and supporting these recommendations, one such company is CAPP.
"CAPP and its oil sands members operating close to Fort McKay have been working jointly with all partners during this assessment and are fully committed to supporting the implementation of all recommendations," said Terry Abel, Executive Vice President of CAPP. "Our goal is continuous improvement in the areas of health, safety, social responsibility and the environment and we plan to do just that."
Dr. Monique Dubé, Chief Environmental Scientist, Alberta Energy Regulator says this is just the beginning as the plan moving forward is making sure these recommendations are being implemented.