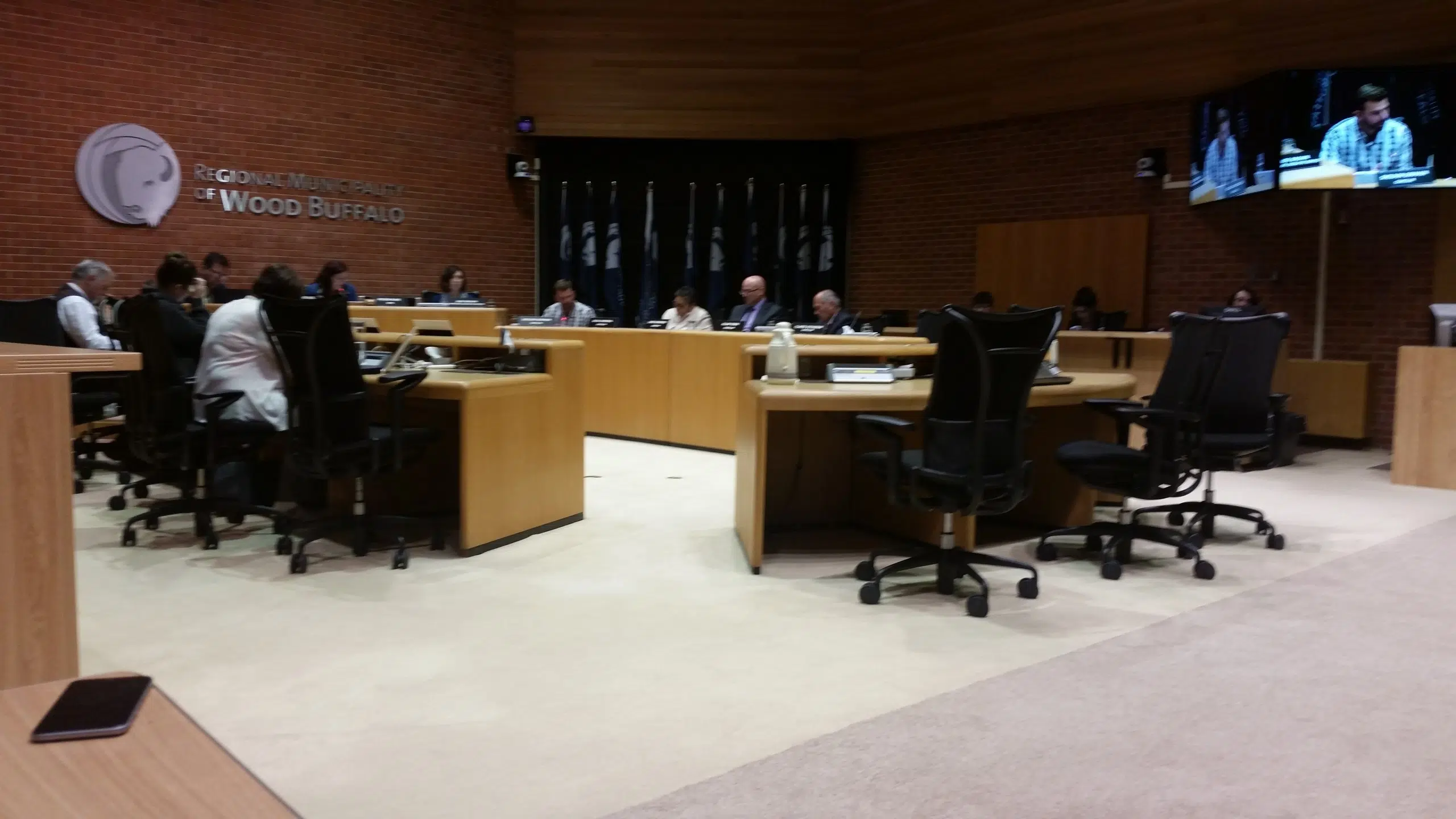 The latest council meeting was a short but important one.
Among the topics up for discussion was repealing bylaw 16/011 which prevented the start of rebuilding in Abasand, Beacon Hill and Waterways until the Chief Medical Officer of Health deemed these neighborhoods fit for human habitation.
Residents living in Phase One of Abasand and Beacon Hill are back in their homes with those living in Phase two waiting for the debris fields to clear up with residents of Waterways still uncertain about the future of the area.
Council approved the recommendation unanimously giving residents in these areas a chance to rebuild.
"Repealing this piece allows construction to start in those restricted neighbourhoods but it doesn't necessarily automatically mean habitation but this basically means we're open to business and allows homes that don't have any other encumbrances in terms of land use or a flood issue, it gets us started and gets the majority of people back and working so this is good news," said Councillor Sheldon Germain.
This will affect residents in Waterways whose properties are not in the flood risk area.
"To the folks that have been waiting with baited breath for this one I'm glad to have it done,' said Mayor Melissa Blake.
Residents have until September 30th to clear all debris and ash from their properties as part of the demolition order. If the resident fails to do so by the end of the month then the RMWB will send a contractor and bill the property owner.
This wasn't the only motion up for debate as Councillor Keith McGrath brought up a motion last week to have the Chief Administrative Officer and the Interim Recovery Team Leader work together to develop a program designed to ensure that property owners whose homes we're destroyed in order to suppress, delay and prevent the wildfire from spreading, be fairly compensated for their losses.
In total, 53 structures we're destroyed which includes: eight homes, eight homes with garages, 17 garages, five decks, three fences and six properties with landscaping issues.
Council also took little time to discuss the matter voting unanimously in support of the recommendation made by Councillor McGrath.
"First of all, I want to thank the residents and their families for giving up their home so that the rest of the community could be saved and I'm talking about the homes, garages, decks and attachments that were bulldozed or backhoed taking them down," said McGrath. "Tonight there is some closure as they will be fairly compensated for what they've done and that does my heart well."
Administration and Interim Recovery leader, Dana Woodworth will have recommendations for council no later than October 4th.
"I want to see the provincial and municipal funding looking after these affected parties" said McGrath.
The last motion on the agenda was costs of surveys of destroyed properties.
The motion would make sure that residential property owners whose homes were destroyed by the wildfire should not be required to pay the costs of any survey or Real Property Report or the costs of any geotechnical investigation, analysis or report.
Council also voted unanimously in favor with Councillor McGrath wanting to see a mass survey being done for future needs, free of costs for residents.
"I think rightfully so, it benefits all parties to have a mass survey done, like it was done in Slave Lake that was covered by the municipality and the province, you need those tools because really in a good data bank system we should be able to walk into planning and development, give them your address, they should be able to pull a real proper report with grades and elevations on them pre-fire, post-fire," said McGrath. "If we're not able to do that we need to fill in the blanks and make sure we keep a good data bank of that information."
Administration says they hope to have recommendations ready for council by September 27th.