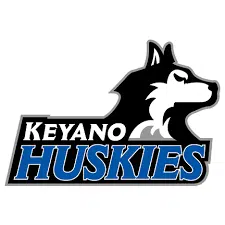 The Keyano Huskies Men's Soccer team is starting their season on the right foot.
So far this year they've played four games and have won all four, outscoring their opponents 21-4.
"Twenty-One is a pretty big number but we knew we were going to be a bit of an offensive juggernaut," said Head Coach Connor Brady. "We've got some incredible strikers and we brought in some new recruits to go along with our veteran players who've gotten our program to where it is."
If you look at the last two games, against the Nait Ooks, they won 3-1 and 4-1. Out of those seven goals were six different goal scorers, with Francis Kailondo scoring one in both games.
"We have some fourth and fifth year players who have played together and they have some chemistry already,"
said Brady. "We only had a short time to get ready for a short season so it was important to us that everybody was getting involved."
They're next game will be against the The Kings University Eagles in Edmonton on Sept 24th and 25th.
The team isn't changing any plans for the weekend but they will work on more than just their offensive skills.
"For us it's about staying consistent, doing the small things right, yes we do score a lot of goals but the most important number for us is goals against, we have the mentality that we're pretty disappointed if we've given up a goal." he said. "I think we have a high standard for ourselves so basically the goal for this weekend is to get everybody in and to make sure we're maintaining the quality we that we can play with for 90 plus minutes."
The next home games will be October 14th and 15th against UAA.