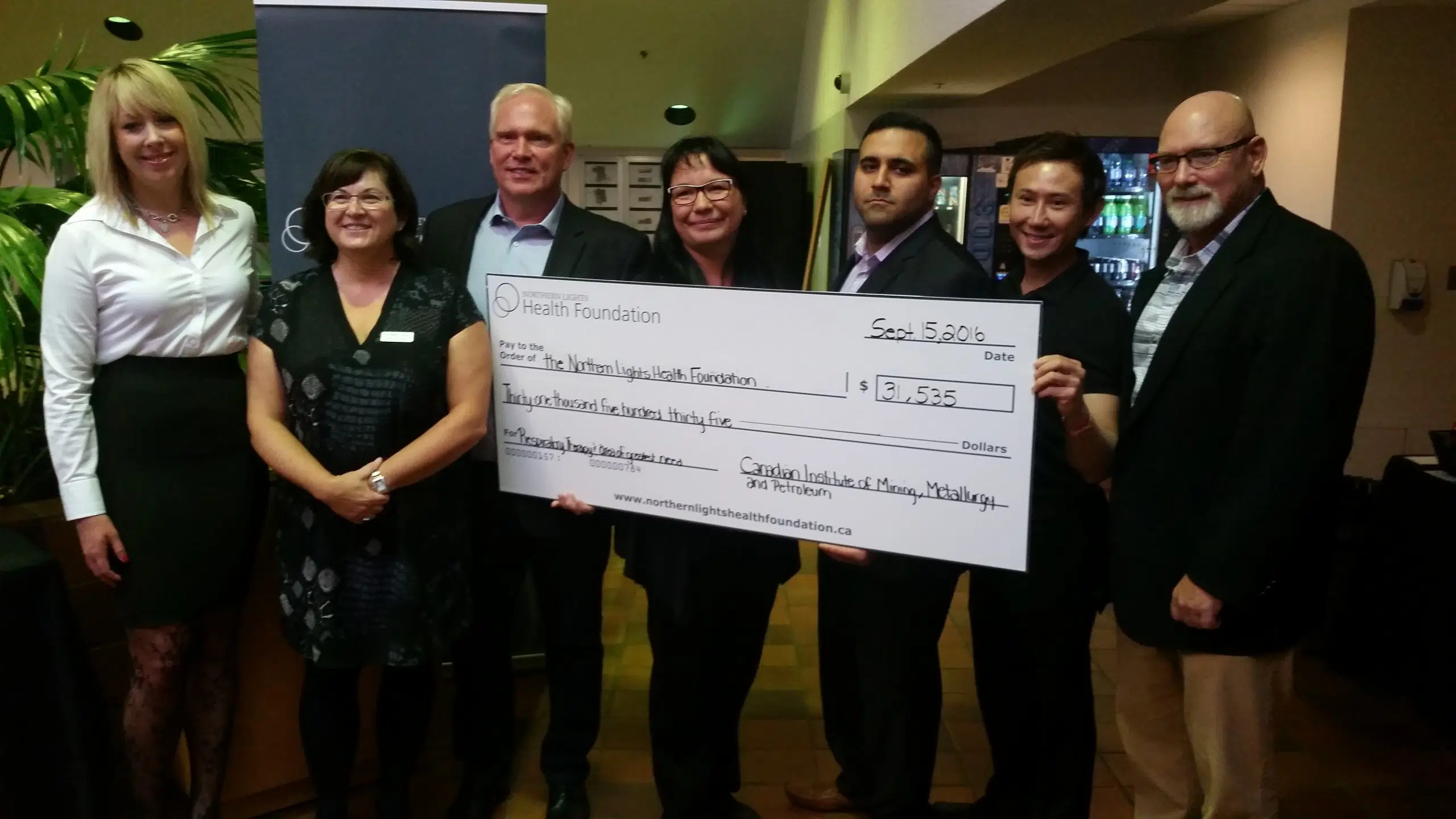 The Canadian Institute of Mining, Metallurgy and Petroleum is donating $31,535 to the Northern Lights Regional Health Centre.
The money will be going towards getting a new bronchoscope with an additional $9,000 going towards other needs the centre may have.
"So a bronchoscope is actually the device that can be inserted into the lungs and we can look inside, find out what's going on in there," said Lee Junlajeam, The clinical lead of the respiratory therapy department. "The doctor can determine what kind of treatment that the patient needs."
Initially, the idea was to donate over $22,000 from a Golf tournament at the Fort McMurray Golf Club.
After the wildfire, the National Office told the local branch that they were going to send $25,000, with additional funding coming from other locations.
In the end, they had $110,000 with an idea of donating all the money to the Canadian Red Cross.
"We tried to use the funds locally, opposed giving it all to the National Red Cross who already received huge funding and we made a special request to the National office to be able to give it out to local groups," said David Wallace, Director with CIM.
Other organizations that received funding include the Wood Buffalo Food Bank, who received the same $31,535 as the health centre, the Canadian Red Cross who is receiving $28,000, a local mental health organization is getting $10,000 and Habitat for Humanity will get just under $10,000.