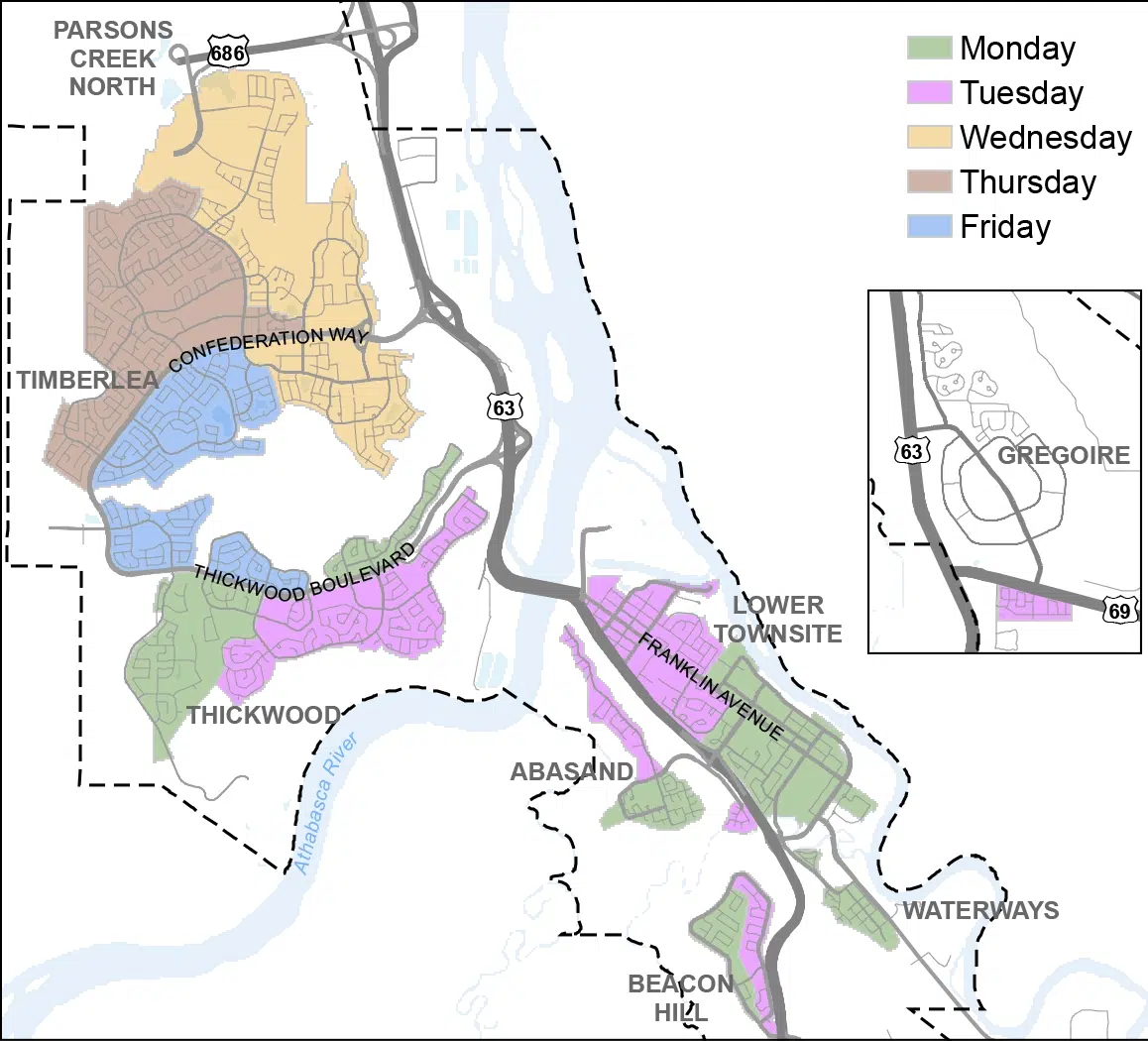 Winter Maintenance Zones will be activating in just over one month.
On October 17th, street parking restrictions will be in place for one day every week in each of the five zones across residential neighborhoods in Fort McMurray from 7 a.m. – 6 p.m.
"Last winter was our first season of the Winter Maintenance Zone program," said Kelly Colbourne, Acting Director of Public Works. "We were very impressed at the cooperation we saw from the public as they adapted to the on-street parking restrictions. We'd like to continue working together this winter so our crews can clear roads regularly, maintain access to homes for emergency vehicles, and offer a higher level of safety for drivers."
Residents will need to know what zone they fall under and can be found by checking signage that will be posted along the residential streets or by reviewing the zone map and other information at rmwb.ca/snowplow.
This program only applies to residential streets and not priority routes. A number of primary, secondary and tertiary routes in Fort McMurray will have alternative parking in place during the time the zone is active.
Residents are being asked to check signage to make sure parking is permitted as other restrictions could apply.
It's the residents who will be responsible with parking properly with the possibility of getting a ticket or towed to an impound lot if they don't follow the signage that's in place.