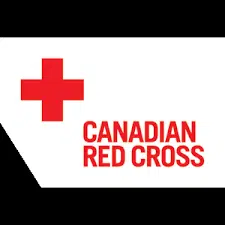 The Wood Buffalo Recovery Committee held their latest public meeting which included a presentation from the Canadian Red Cross.
In the presentation given by Guy Choquet, Director Operations, Alberta Fire Recovery, he mentioned future plans and priorities that the Red Cross is seeing at this time.
One of those plans, that was just approved, is the help with debris removal.
"So we're just starting a debris removal program for the uninsured and under insured, so once the details of that program is set up we're going to be able to support financially families to make sure their properties are cleaned up," said Choquet.
Choquet also added that this program will be up and running in the next week or two.
Right now there is around 300 homes that are under insured or don't have insurance all together, so he believes there will be a big group contacting the red cross once this program does come out.
The presentation also highlighted that the Red Cross can help with mortgage, rent, payments, food, household goods, items for children and infants, transportation and medical.
These items and necessities that residents need financial help to receive will be handed out on a need basis.
"When people arrive at our office or access us on their phone they speak with a case worker that brings them through a series of questions that accesses their situation so whether their insured, under insured, their income, have children with special needs, special circumstances, usually one of these assessments takes 45 minutes," said Choquet, describing their process to pin point those in the most need.
Right now they are aimed at working on a three month assistance program with each case, but if more financial assistance is needed then they will look into possible future help.
Choquet also added that they've used over half of the $299 million they received through funding, with over 2,500 families in the region receiving help from the Canadian Red Cross.
There focus now is to find those additional families who haven't reached out and help them.
"Our focus is on making sure we have enough capacity to continue meeting families because there's families out there we haven't had a chance to meet, so that's our priority to make sure we have capacity to meet those families and support them," said Choquet.
The Red Cross is still located at 9816 Hardin Street, with the Red Cross's in Edmonton and Calgary also talking to Fort McMurray residents.
Anyone who requires assistance is also encouraged to call 1-888-553-5505 to set up an appointment with the Red Cross.