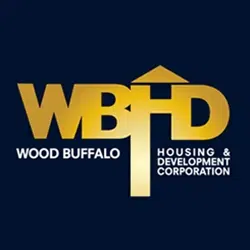 "2015 has been, in the sense of the apocryphal Chinese saying, the most interesting time in the history of the Wood Buffalo Housing & Development Corporation."
Those words coming from Greg Elsasser, Acting President & CEO of the WBHDC, as they're releasing their numbers from the 2015 fiscal year.
As of December 31st 2015, their capacity had hit 1,368 which breaks down to:
Affordable GAP rental housing (Fort McMurray) – 1185
Senior's housing (Fort McMurray) – 69
Social housing units (Fort McMurray) – 37
Homeless Shelter (Fort McMurray) – 26
Affordable GAP housing (Rural Hamlets) – 22
Senior's housing (Rural Hamlets) – 29
At the end of the year, the wait list for Senior's housing and the affordable GAP housing were at zero, with the waitlist for the social housing at 180, however, those on this list were not homeless but under-housed.
This means they were in small units for the family's needs or they might have been couch surfing.
"We will strive to better understand the new economic climate in which we operate, refine our strategic plan, and explore new opportunities that will enable us to continue to fulfill our mission and proudly report on our performance," said Elsasser.
The WBHDC also played a big part for many social profit agencies in Fort McMurray that needed, or still need, assistance.
One of these agencies is the Wood Buffalo Food Bank as the WBHDC owns and operates the Fort McMurray Food Bank building on a cost-recovery basis.  The Food Bank saw a big 72 percent increase of need in 2015, with the low facility costs giving the Food Bank a chance to focus its limited funds on food items.
"Had it not been for WBHDC, the Food Bank would undoubtedly be homeless or, at minimum, have found ourselves in a severe financial crisis," said Arianna Johnson, Executive Director of the Wood Buffalo Food Bank Association. "Our relationship has enabled us to become financially stable and to provide our clients with perishable items, which increase the
nutritional value of our hampers immensely."
Other agencies that received help from the WBHDC include the Stepping Stones Youth Shelter, with their building also on a cost-recovery basis.
They also donated land to Waypoints, formerly the Fort McMurray Family Crisis Society, which helped build a new shelter for the women and children who are victims of domestic violence.
"We are very proud of our ability to help other social profit agencies establish a more secure footing in our community," said Elsasser.
They Housing and Development Corporation is celebrating its 15th anniversary which has seen the growth of units start from under 100, back in 2001, to more than 1,300 units as of 2015.