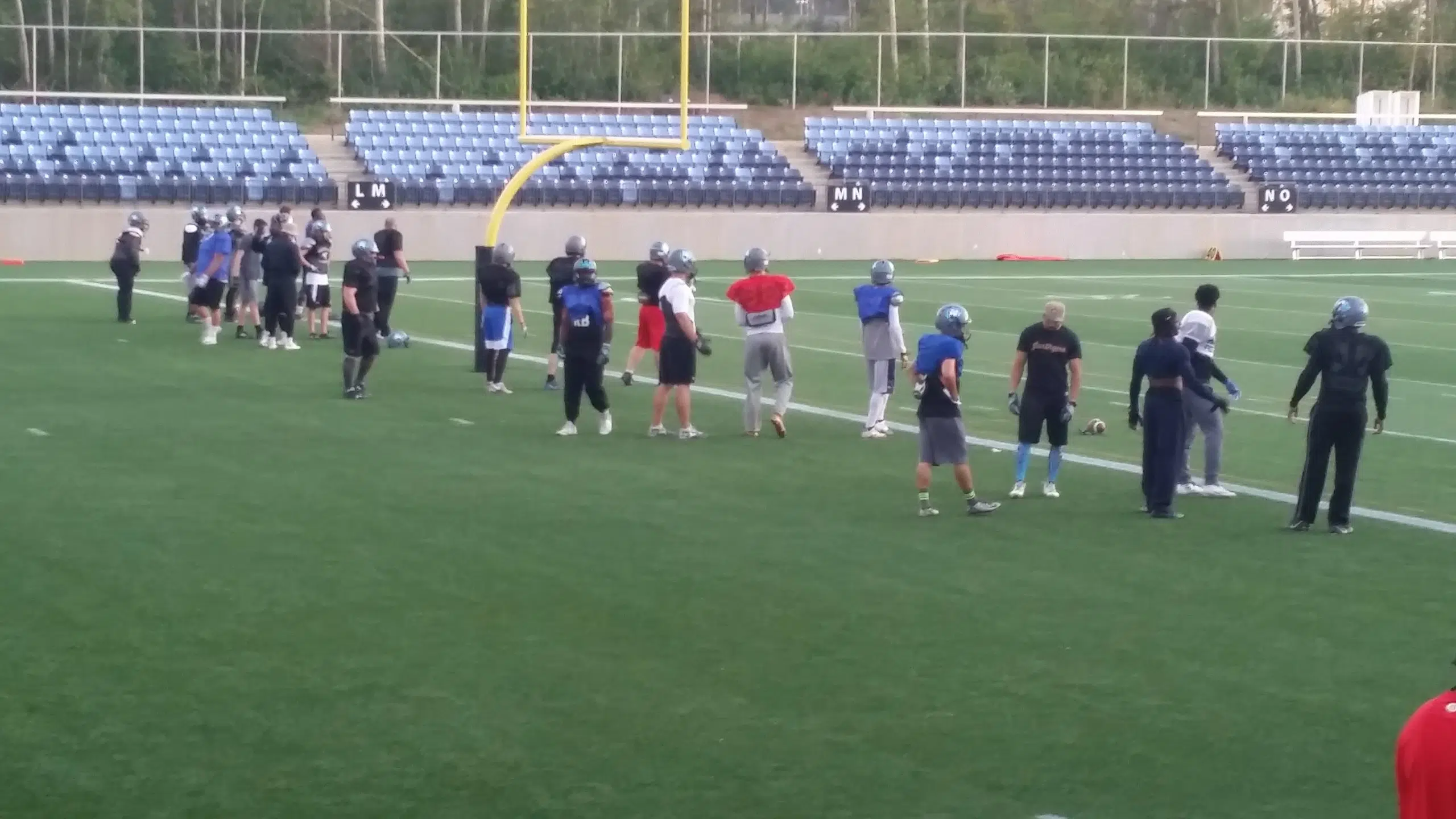 The Fort McMurray Monarch's are getting set for their National Title Game.
They will face off against the east Champions, the Greater Toronto Area All-Stars, on Saturday.
After an emotional season, where the team was close to calling it quits for the year, it turned out to be the greatest in the team's history.
"We got off to a rocky start at the beginning of the year especially with the evacuation a lot of our players weren't in their own homes or eating right for well over a month and we had to play our home games on the road and our guys handled adversity very well," said Head Coach Dave Spence.
Instead of losing the entire season the team used the events from the spring as motivation to bring a championship to the community.
This events did have one positive effect, as they become much closer and really became a team.
"Sometimes things happen and it brings guys together and when we had to play on the road and weren't in our homes, we we're settled in Edmonton, it did bring our guys a lot closer, we got to hang out with each other a lot more, got to learn a lot more about each other and care for each other," said Spence.
As for their opponent, you have the Greater Toronto Area All-Stars, champions of the East and the defending National Champions. Though the players are going up against others they hadn't played before, Spence is quite familiar with the team from a previous head coaching job.
"I know them pretty well actually, before I took over the head coaching job here, I was coaching the Montreal Transit, in the NFC, which is the same conference they're from, so I've faced this team four or five times," he said. "They're very athletic, a very well organized team, so we can't take them lightly, they're a special team and they're the defending champions for a reason."
They only lost once, knocking out the Calgary Gators in the Semis, and beating the, at the time, undefeated Central Alberta Buccaneers to capture their first Alberta Football Championship.
The game is at 7 p.m. at Shell Place with tickets available at the Box Office.
"It's great to be considered the Number One and Number Two team in Canada but getting to this game isn't enough for us, we would like to obviously finish on top," added Spence.