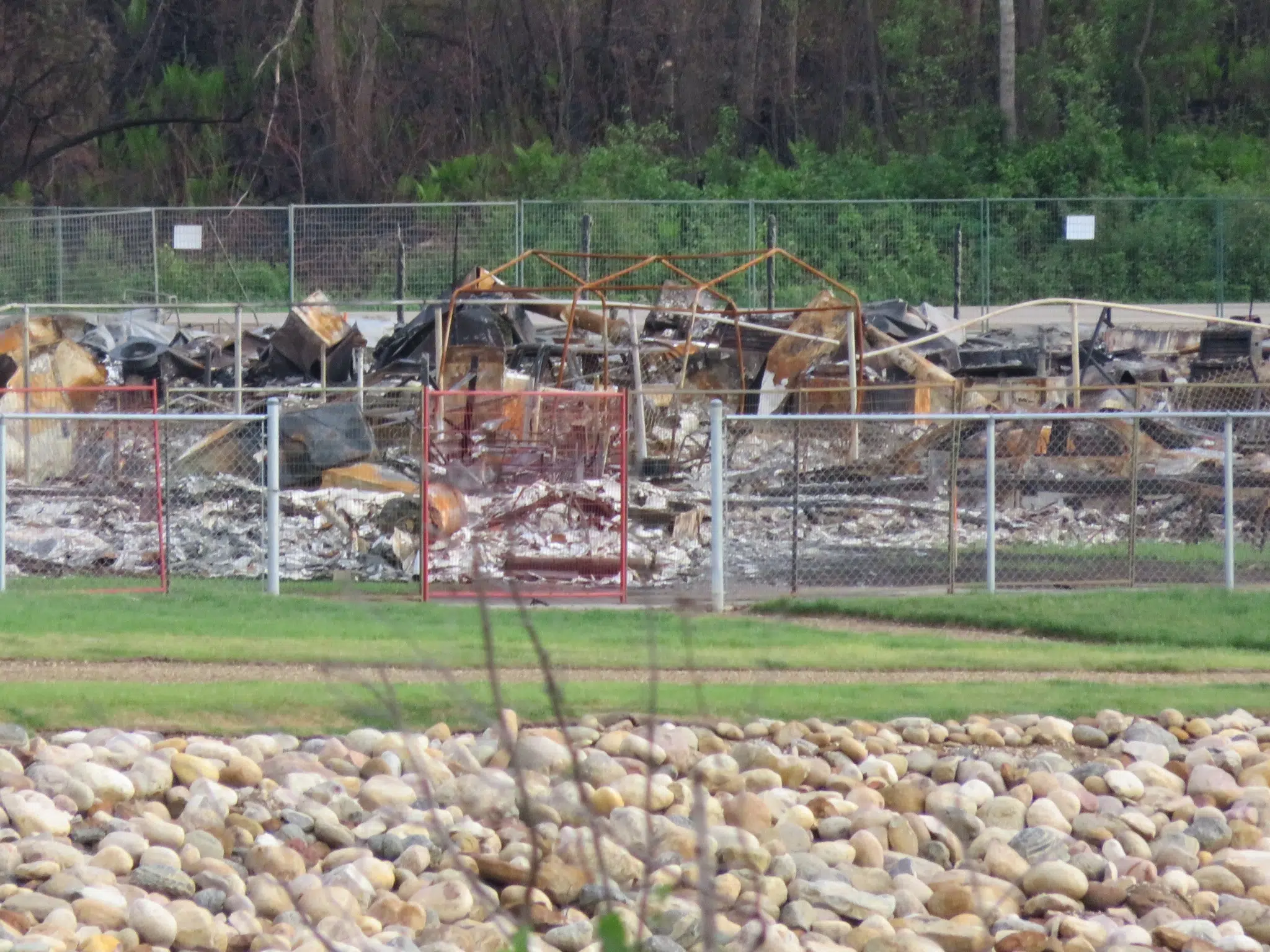 The information session on Waterways is done but the message is staying the same, the RMWB still needs feedback on the future of the area.
In two presentations during the engagement session yesterday three ideas were showcased for the neighbourhood.
The first being to keep the status quo of the area as the municipality is saying many residents have shown desires to rebuild in Waterways.
Right now there are 30 standing homes in the flood hazard area.
On August 18th, Mayor Melissa Blake sent a request to the Minister of Municipal Affairs and the Minister of Environment and Parks highlighting building demountable walls to protect ice jam flooding, rebuilding to pre-existing footprints if they enact suitable flood mitigation measures, and making sure Waterways would be part of the Disaster Relief Funding if flooding were to happen.
The second option would be an internal land swap in the area, with neighborhoods in the flood hazard area being swapped for land in Waterways outside of the hazard area.
The municipality has a few options for areas that could be used for the land swap but at this time they still have concerns over the land.
Right now, 46 vacant lots have slope stability issues while the possible area where the Industrial Minerals Salt Plant was located would need further investigations before a land swap could happen.
The third option would be an external land swap but at this time the municipality has not determined a possible destination.
If the public response is in favor of this option then more details would come out surrounding possible areas the move could take place in.
A survey is being done to get residents' feedback on which of the three ideas being considered would be their number one choice.
To take part in the survey you can call the Pulse Line at 780-743-7000.