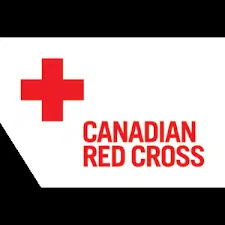 The Canadian Red Cross along with The United Way are supporting families who are having a tough time getting supplies for their children a head of the next school year.
The United Way is helping by giving out backpacks to kids while the Red Cross is helping families, who've had destroyed or damaged homes, by offering additional funding to help get supplies for next week.
"So if people are in need of back to school assistance as a result to the fire you can visit us at our Hardin Street Location," said Calli Forbes, Communication Officer with the Canadian Red Cross. "We are taking walk-ins but those walk-ins are based off the most urgent need, so we can't necessarily meet that day but we'll be there in the days ahead."
The money can be used for back to school clothing, notebooks, pencils, food and just about everything a kid needs for the year.
A confidential assessment is done prior, where they will sit down with the families, hear how they have been impacted along with other questions where it is determined what the best way to help would be.
"There is no deadline for people to receive back to school assistance, obviously it's pressing right now with the school season starting right away but this is part of our overall assistance, so this will help with food and clothes as well as back to school supplies so there is no deadline for when people can actual receive this," said Forbes.
For those who need some supplies but are not in an urgency to get them, you can book a time with the Red Cross by calling 1-888-553-5505.