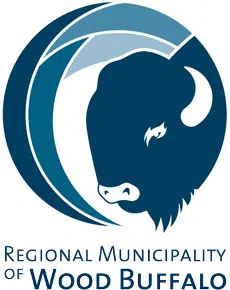 Four hundred and 39 homes are included in the Phase 1 re-entry in Abasand and Beacon Hill, which is set for August 31.
That information coming from the RMWB this morning in an update on the re-entry to previously restricted areas most affected by the May wildfire.
"We needed to make sure that the proper safety mitigation measures were in place to return these people," said Erin O'Neill, Recovery Branch Lead with the Task Force. "A lot of things have changed on the ground since the original recommendation, including fencing, tackifier, the testing results; we needed to make sure that all of those mitigation measures were in place as we did not want to welcome our residents home when it was not safe."
Residents who live in Abasand and Beacon Hill should visit www.rmwb.ca/ABW prior to planning their return to determine if their home is included in the Phase 1 re-entry.
The re-entry only includes Phase one homes which are farthest from the debris field. O'Neill added that once the debris fields are cleaned up then re-entry for homes in Phase Two will happen.
"Inevitably, the message is bitter sweet as we have many who will not be able to find their path to recovery," said Mayor Melissa Blake who at the same time is excited to "Welcome Home" more residents.
Chief Medical Officer of Health for Alberta Dr. Karen Grimsrud says her updated recommendations follow a comprehensive re-entry and mitigation plan developed by the RMWB to enable residents to re-enter and re-occupy some areas of Abasand and Beacon Hill.
"A lot of time and thought and collaboration have gone in to the development of the municipality's plan, and I would like to thank them for working closely with us during that process. I appreciate the commitment to protect the health of Fort McMurray residents that continue to be impacted by the wildfires, and would like to thank residents for their patience and understanding during this difficult time," continued Grimsrud.
Information Sessions will be available for phase one residents from 8 a.m. – 8 p.m. on August 31st, September 1st and September 2nd.
In this announcement Waterways was not lost. Councillor Keith McGrath took the time to acknowledge those affected in the area.
"Today we announced Beacon Hill and Abasand but we also know we have another community that was hard struck and that's Waterways," he said. "Waterways is not lost in any of our minds, it's going to take a little bit of work but is certainly part of that re-stage, next re-entry phase that the staff is working on, and not just about re-entry but a total landscape change that allows people to re-construct in Waterways."
Chair of the Wood Buffalo Recovery Committee Jeanette Bancarz wants to remind residents, who are interested in knowing the process and steps being done for Waterways that they can take part in the September 8th information session happening at Shell Place from 4 p.m. – 8 p.m.
The talking point at the session will solely be on Waterways.