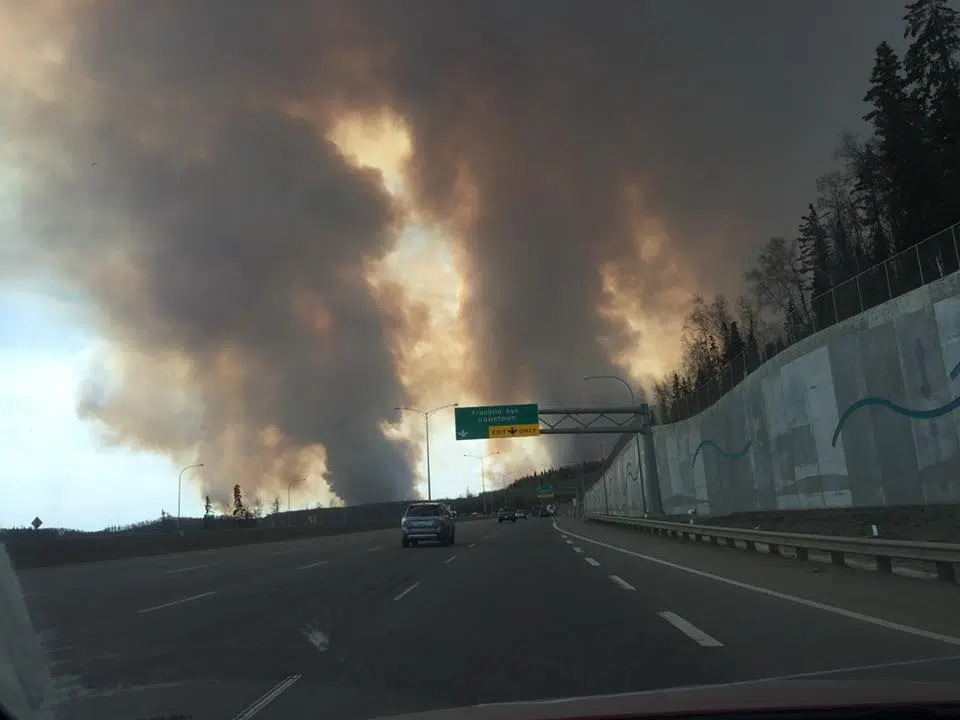 "This year those head winds are blowing even harder because of the Wood Buffalo Wildfire," said Joe Ceci, President of the Treasury Board and Minister of Finance.
That line was said in regards to the first quarter fiscal update, with the wildfire playing a big part in the expected decrease of the Economic growth in 2016.
The wildfire cost over $647 million in the disaster recovery program, with the Government expected to receive $452 million back from its disastrous assistance arrangement with the Federal Government.
"Owing to the wildfire, the amount of lost income tax and royalty revenue is approximately $300 million this year," said Ceci who says when you add up all the numbers the impact is expected to reach $500 million.
The $500 million is approximately the same amount as the increase the province will see in the deficit projection.
"While there are other changes from our budget plan, essentially were it not for the Wood Buffalo wildfire the deficit projection would be on track," said Ceci.
When all is said and done, the projection has the province experiencing a debt of $11 million this year and $32 billion by the end of the fiscal year.
Wildrose Leader and MLA here in Fort McMurray, Brian Jean, voiced his displeasure of the recent update via twitter.
"Today is the end of the fiscal legacy Albertans worked so hard to earn. The NDP are making things worse when we can least afford it," he said. "The NDP's first quarter update officially puts Alberta back into a net debt position for the first time in nearly two decades."
Besides the wildfire the price of oil has also had its own negative impact on the economy.
Ceci also explained that the aim moving forward is still the same as before, to reduce the deficit over time while protecting vital public services.
"If we stick to the plan that controls spending, that protects the critical public services everyday Albertans count on to support their families and lay the ground work for more resilient and a stable economy in the future, we will emerge from this recession stronger than before," Ceci added.