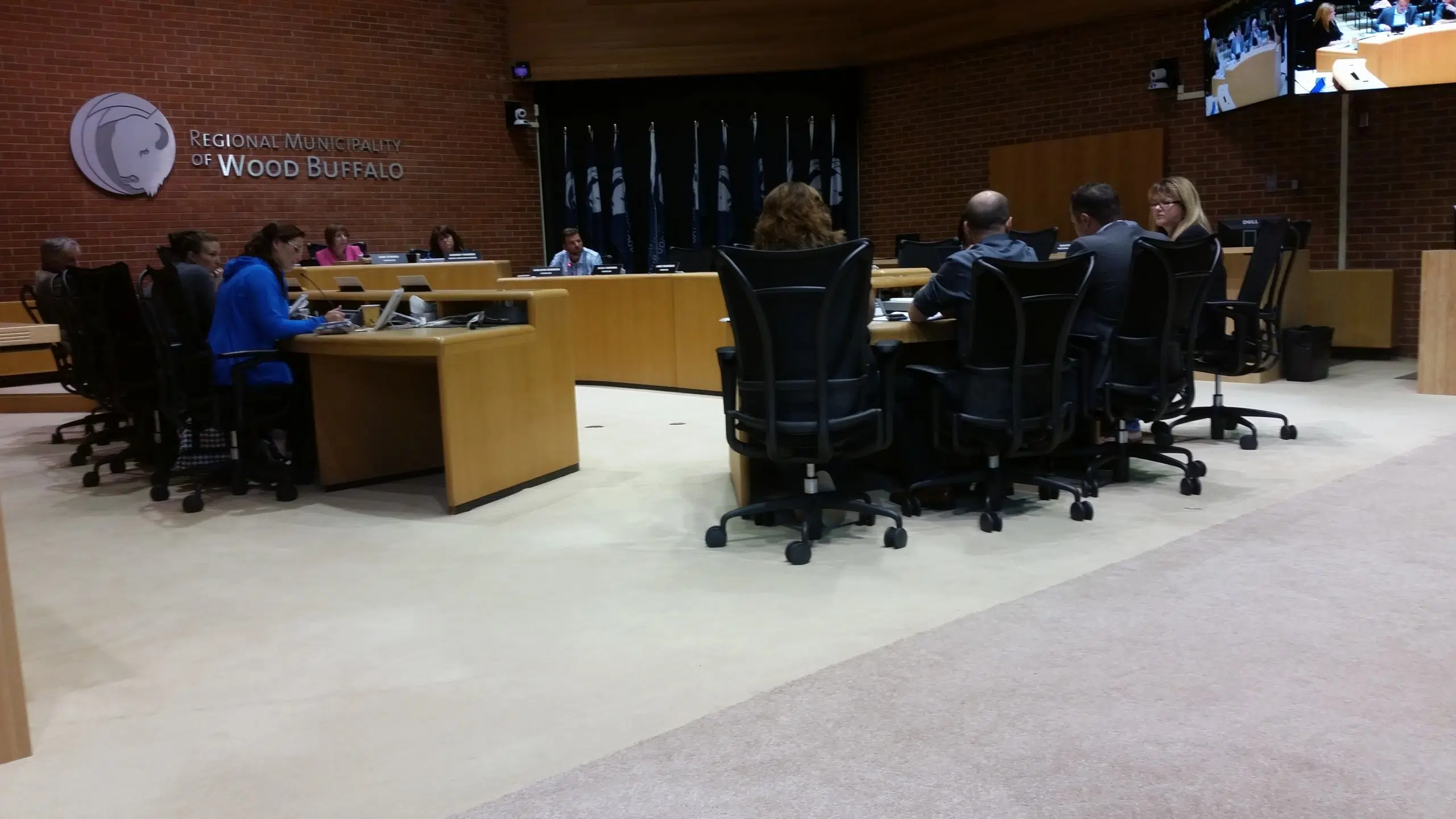 A coalition of Wood Buffalo's rural communities got their first chance to really go into detail with Councillors on the 1995 amalgamation agreement.
The Rural Committee and the Sustainable Development Committee teamed up to hear the concerns from the rural communities.
At the end of the meeting, a unanimous decision was made to send a recommendation that council support a review of the agreement.
Mayor Melissa Blake said she doesn't want to talk as much as she wants to do and what she wants to do is support the review of the amalgamation.
She along with Councillors, Colleen Tatum, Phil Meagher, Jane Stroud, Sheldon Germain and Julia Cardinal, via teleconference, were present.
Councillor Tatum took the time to mention that it's time to move forward and support the rural communities.
At last week's council meeting they heard a presentation from Ron Quintal, President of the Fort McKay Métis, where he talked about the lack of equality between the Rural and Urban Areas.
One of the points they wanted to get across was the Conklin Multiplex, which after hearing many delegates talk about the need for the multiplex was moved back to the to resume list from the deferred list.
Quintal called it a strong first step, with a review of the 1995 amalgamation agreement a strong, needed next step to move forward.
Jeffrey O'Donnell, the Executive Director of the Conklin Resource and Development Advisory Committee, lead the charge at the committees meeting, where he highlighted some key areas of concerns including the taxation, policing and lack of sewage and clean water in Conklin.
One point that was brought up was the 95 percent tax revenue coming from the Rural Area with less than five percent being used in the rural communities.
Councillor Germain says he is worried about the expectations that could follow, stating that 95 percent of tax revenue is not going to the rural areas.
Another idea that was brought to council was the need for more Councillors representing the rural areas.
Germain countered once again saying that they've had this talk many times before as they try and figure out the best number of Councillors to represent the region.
The review at the earliest would go back to council on September 6th, as the next two meetings have been cancelled. August 23rd was cancelled because of the majority of matters currently going through Council Committees while August 30th was cancelled due to council never meeting on a fifth Tuesday of any given month.
O'Donnell added that they want the review done by a third party of their choosing one that doesn't have a side in the matter.