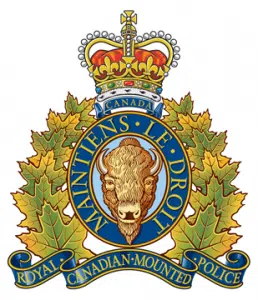 The Wood Buffalo RCMP have been conducting ATV patrols along the off highway vehicle trails in and around Draper Road and Saprae Creek through the Waterways ATV launch.
Inspections were conducted on ATVs, side by sides and dirt bikes to ensure all riders were abiding by the Provincial and Municipal regulations.
"We always try to get on the trails and make sure that people are using the trails appropriately," said Constable Kandice Perry.
She says that most of the inspections were positive with some failing to have proper registration, insurance, or working vehicle equipment.
What they have seen so far is positive interactions with the youth on the trails as well as opportunities for education on the operation of off highway vehicles in Public Land Use Zones.
Along with the talks among the youth, they also handed out pamphlets to the adults and stickers to the young riders on the trail.
In these pamphlets is information on current provincial laws, the penalties and off highway regulations in the RMWB.
The RCMP are also reminding everyone who have plans to raft down the Clearwater River that open alcohol is against the law even though the raft may not have a motor.
"We just wanted to remind the public that it is illegal to consume alcohol in a public place which includes rafting down the river," said Perry.
She adds that there have been a couple cases of open alcohol on the river. Those individuals were given a warning while being advised of the laws put in place.
At times it may seem like the RCMP is just trying to ruin everyone's day, and Perry says they realize that, but their job is to make sure everyone is safe.
"We want individuals to be safe, people may think we're taking away the fun, we just want to ensure public safety," she said. "We want people to have fun but at the same time we want people to be safe as well."