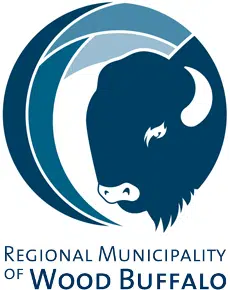 The Wood Buffalo Recovery Committee have released their weekly update, trying to improve communications with residents throughout the region.
The Chief Medical Officer of Health has given feedback to the task force but there is still no timetable set for re-occupation in Phase One of Abasand and Beacon Hill.
When the green homes plan is approved, the Task Force will announce the phasing of re-entry for the standing homes in both areas.
The municipality has also extended the temporary RV parking site at Abram's Landing until October 31st.
The reason for the extension is to allow more time for alternative transitional housing options to be developed.
Interim Recovery Team Leader, Dana Woodworth, addressed the importance of transitional housing options as a current priority at the last Wood Buffalo Recovery Committee's meeting.
The Abram's Landing site can't support RV's during the winter but the municipality is encouraging residents who are using this site to contact The Lewyk Park Campground and the Tower Road Campground as they operate their sites during the winter months.
The Lewyk Park:
780-791-CAMP (2267)
thelewykpark@gmail.com
thelewykpark.com
Tower Road Campground:
780-715-3519
president@towerroadcampground.com
towerroadcampground.com
The Wood Buffalo Recovery Task Force, Government of Alberta and the Canadian Red Cross are continuing to seek out more ways to best assist residents looking for temporary housing.
The next weekly update is set for Thursday, August 25th.