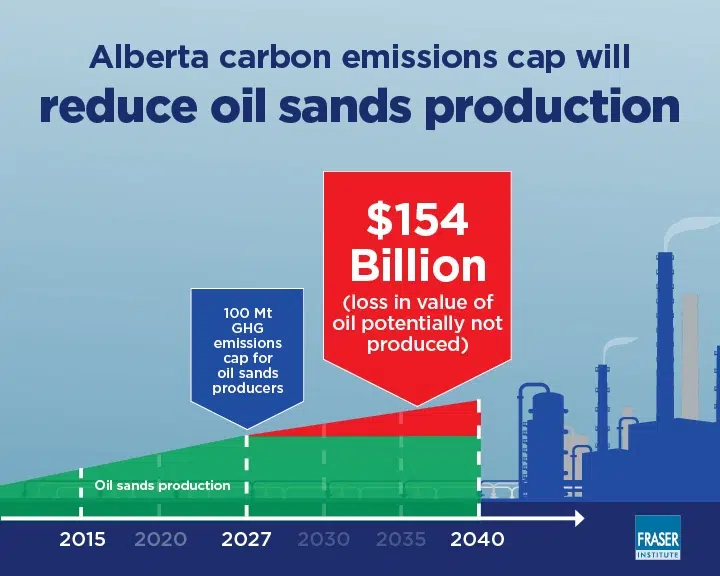 The 100 megatonne emissions cap the province is putting on oilsands development will place larges costs on Canadians and do little for emission levels.
So says the Fraser Institute in a report released today.
The report says the government policy has the potential to constrain future oil sands production.
In a scenario based on current emissions intensity levels, the policy could reduce cumulative production between 2025 and 2040 by 3.34 billion barrels of oil.
In a scenario based on reduced emissions, production would be reduced by 2.03 billion barrels of oil.
The policy could cumulatively abate 236 megatonnes of CO2 equivalents, a 0.035 per cent reduction by 2040.
The report estimates the cost to the economy during the same time frame to be in the 250 billion dollar range.
A link to the report is here.