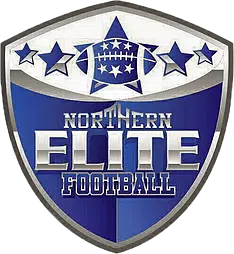 The Fort McMurray Football League will be under new management this year.
Northern Elite will be in charge of the league this year with their duties being to create a new revamped schedule and take care of all the game day affairs.
"We want to make these games an event, on Friday night an event that families can go to or student bodies of various schools can go to just to support their teams," said Co-Founder of Northern Elite Kwame Osei.
One of the big changes coming will be regarding the players parents. In seasons past, the league was based solely on a volunteer basis with many games needing these parents to help with the activities.
"Back in the old days we had to do it based on volunteers, we had parents doing sticks, setting up and cooking hot dogs," said Partnership Coordinator Ron Sturgess. "It makes life for football parents in Fort McMurray a lot easier for them to come and enjoy the game."
Now these parents can just sit, relax and watch their kids play football.
One hope coming from this year involves inspiring others to get out, find a sport they love to play, and just plain be active.
"Some kids that maybe never wanted to play football, whoa this is cool maybe I want to join, that leads to more kids engaged in sports and engage in something productive then sitting around doing nothing," said Osei, as he hopes to see a bigger attraction to football and sports in general from kids in the community.
The Fort McMurray Monarchs also play a big part with Northern Elite and heading into the season as many coaches find themselves apart of the Monarchs organization in some way.
"This year, more than ever, means a lot to people from this region, May took a left turn for all of us here and the Monarchs did a good job with their season, and for 2016 there is more reason for us to be successful," said Sturgess.
The league is comprised of four teams, the Merc Trappers, Westwood Trojans, Comp Miners and Knights Nation.
The season starts on September 9th with the seniors playing every Friday night and the juniors and peewees playing every Saturday morning.