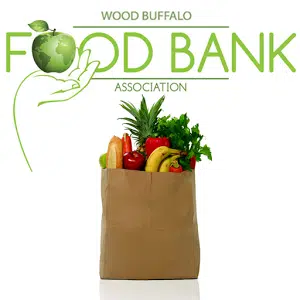 The Wood Buffalo Food Bank has received another big donation, this coming from an organization in Edmonton.
The Sri Sathya Sai Baba Centre for the past few weeks have been collecting donations of food for the food bank. They were able to obtain over 6 tonnes of food.
"It was a surprise when they called us and it's a wonderful surprise," said Executive Director of the Wood Buffalo Food Bank, Arianna Johnson.
At this time, they don't know how long this food will last but are just thankful to get more help from outside the community.
"A lot of organizations around the Province and the Country are certainly working on different intiatives in Fort McMurray and we're always very appreciative of their support."
Right now they are giving out 150 hampers a day 5 days a week with the average hamper weighing a 160 pounds.
In total, 150 hampers weighing 160 pounds means that they are sending out around 24,000 pounds of food which equals out to 12 tonnes. So this food might only be able to last for half a day.
With the added strain and work load on the employees the food bank put the limit of 150 hampers a day. However, they are still spending close to $9,000 dollars a week just on perishable foods.
Though many donations are being made to the Food Bank, including a recent cheque of $25,000 from the Fort McMurray Legion, more help and donations are still needed.