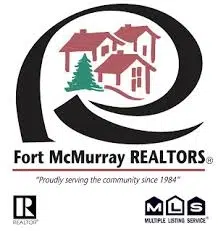 Realtors in Fort McMurray saw a big month in July for sales.
The total number of units sold rose 48% from what the numbers were last year. While total properties sold was 73, 21 more than 2015. The average prices of these homes were also down from $752,551 to $686,060.
Listings on the current market has also seen a big increase from last year, as they sit 179 while last year the number was 115.
However, Lynn Edwards, President of the Fort McMurray Realtors says each month fluctuates differently.
"Each month that changes, next month that could go up, it all depends on what price point buyers are buying in that particular month," she said. "The majority of homes, units bought in July would probably have been over $700,000, while in June the majority was under $700,000, so its just what kind of buyers do we have."
She adds that the fire may played a part but it's far from the only reason for the higher number of sales.
"You have people that were affected with the fire of course that would have either been bought out, didn't want to wait for their house to rebuild, could be an insurance thing so they may have bought a property," she said. "Then you also have people that were gonna buy anyway, so has the fire affected it, it has in some parts but it wouldn't be because of the fire."
A couple of differences that she has also seen has to do with Abasand, Beacon Hill and Waterways being unable to return to since re-entry.
Also a typical average market in the municipality there is usually 850 listings while right now they're hovering around 700. These numbers were the biggest decrease they saw, at around 26 percent.
She believes the market that has seen a major increase is rentals with the needs skyrocketing since the wildfire, evacuation and re-entry.
"You probably had some investors that came in because they new that rentals were needed, because of the fire, the rental market became very popular,"