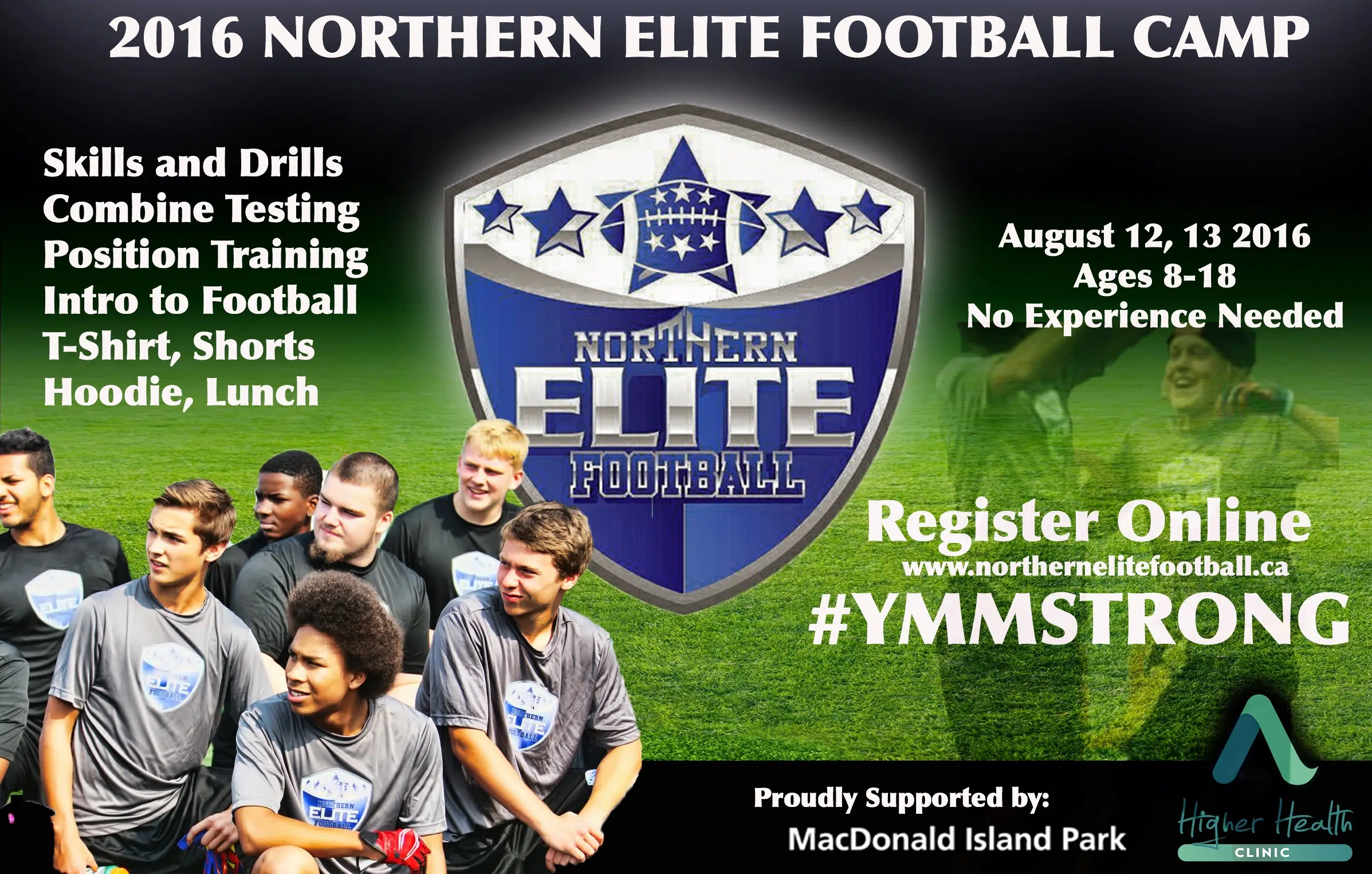 The Northern Elite Football camps are back for another year.
Friday August 12th and Saturday August 13th have been set for kids aged 8-18 to come out to play some football, participate in different drills and meet professionals in the sport.
Edmonton Eskimos Cauchy Muamba, Calvin McCarty, Elie Ngoyi, Blair Smith and Andrew Johnson will be in attendance to take part and give out some lessons.
No experience is necessary just drive to have fun and strive to possibly find themselves having a career in sports in their future.
"What really warms my heart and almost brings me to tears is seeing the progression of kids from where they were to where they are now to what you see of them in the future," said Co- Founder of Northern Elite, Kwame Osei.
Along with learning the game, friendships will be made. According to Osei this camp is also here to help build positive relationships with the kids and for the youths, making connections will others their age.
"That's the best part about the camp, the younger kids will get to see the older kids and being down there on the field really gives them that sense and that really warms my heart," said Partnership Coordinator with Northern Elite Ron Sturgess.
"We're all about building relationships with kids, my mission in life is just to plant seeds in these young, young kids," he said. "For me that wasn't something I've seen growing up."
These camps will be held at Shell Place on MacDonald Island from 10 a.m. until 4 p.m. each day. Registration is needed but they're accepting at the door registration because they want to see as many kids come out and be active.
"In the future years from now we will be talking about the great athletes we've sent to the next level whether it's football, hockey it doesn't matter as long as kids are engaged in sports."