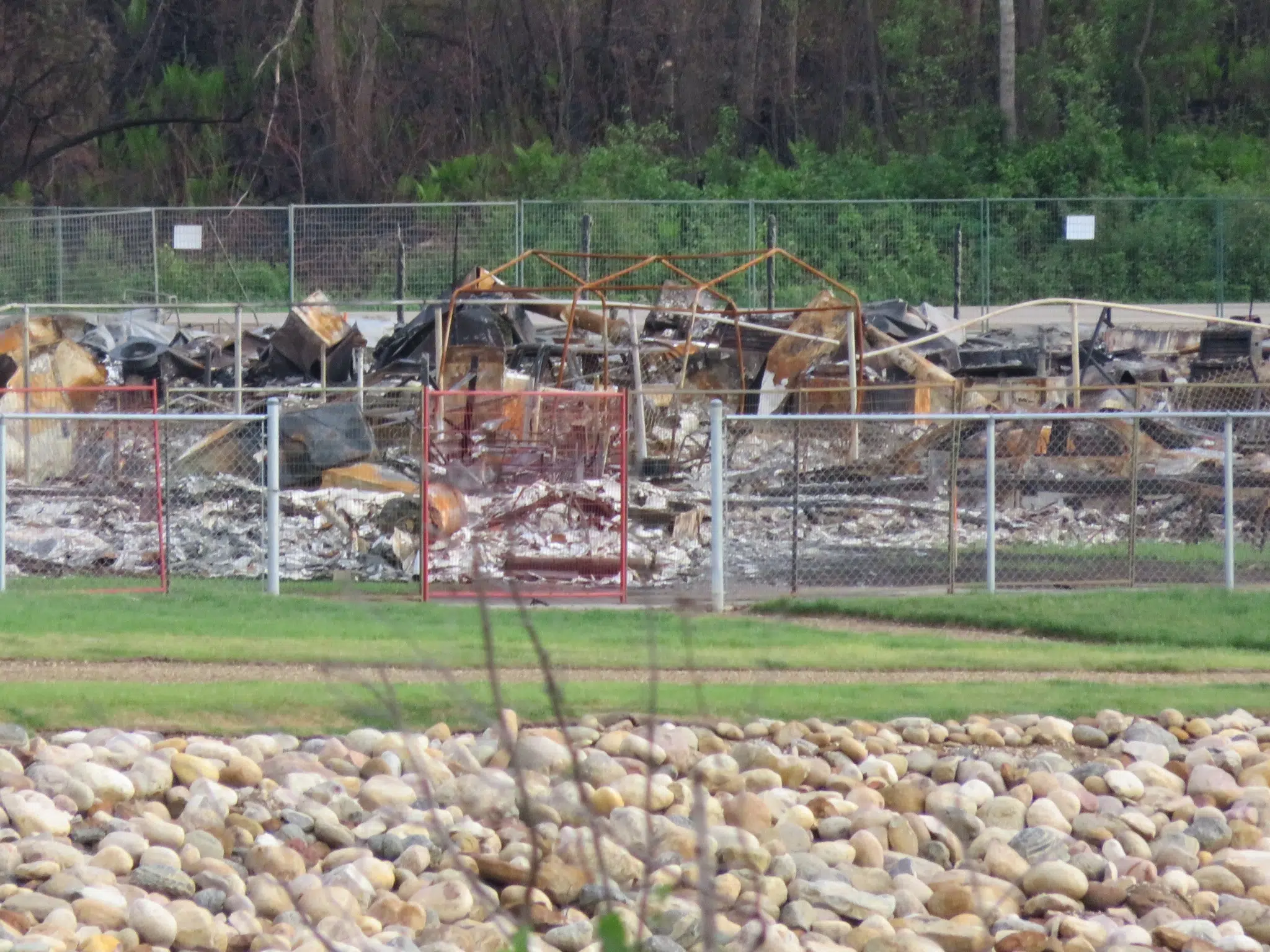 The Wood Buffalo Recovery Committee has sent out their weekly update with this week highlighting Waterways, Abasand and Beacon Hill.
As of right now there is no plans or an estimated time for re-entry in Waterways.
A decision has yet to be made as the RMWB and the Government of Alberta are doing deeper studies into measures to protect the area from flooding.
As for Beacon Hill and Abasand, the municipality has sent a new revised Green Homes Plan to the Chief Medical Officer of Health.
The new plan is highlighting a a robust safety mitigation plan, with the hopes to get some residents back into these two areas.
Homes are being divided into two phases, with Phase One homes being those who are the farthest away from the debris fields while Phase Two being the homes that are closest.
The CMOH will review the plan which could take up to 5-7 business days. If approval does come then those community members who have homes in Phase One could possible return a week after.
The community is now working on a broad public engagement study for better communication with residents in the region. Opportunities will be made available to meet with recovery experts and members of the WBRC. This will be made available for all residents in affected areas.
While all of these is being worked upon, demolition permits are still being sent in with the region at this time receiving 1,059 applications with 827 of those being approved so far.
Municipal Safety Codes Officers are patrolling the demolition areas to maintain the safety for all residents. Since August 4th, they have issued two stop work orders to contractors who were not abiding to the terms of the permit.
The next update by the committee is expected for August 18th,